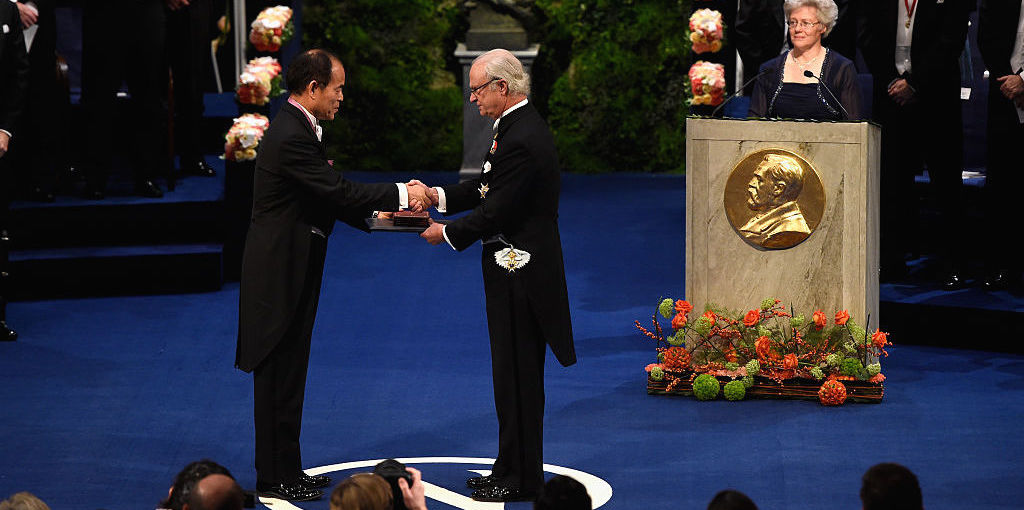 A HIGH POWER TEAM OF INNOVATORS.
Nakamura graduated from the University of Tokushima in 1977 with a B.Eng. degree in electronic engineering, and obtained an M.Eng. degree in the same subject two years later, after which he joined the Nichia Corporation, also based in Tokushima. It was while working for Nichia that Nakamura invented the first high brightness gallium nitride (GaN) LED whose brilliant blue light, when partially converted to yellow by a phosphor coating, is the key to white LED lighting, which went into production in 1993.
At the time, many considered creating a GaN LED too difficult to produce, therefore Nakamura was fortunate that the founder of Nichia, Nobuo Ogawa (1912–2002) was initially willing to support his GaN project. However the company eventually ordered him to suspend work on GaN, claiming it was consuming too much time and money. Nakamura continued to develop the blue LED on his own and in 1993 succeeded in making the device.
Throughout the years Nakamura also worked on key advancements such as the green LEDs, and is responsible for creating the white LED and blue laser diodes used in Blu-ray Discs and HD DVDs.
In 2007, Professor Shuji Nakamura, along with pioneering professors Dr. Steven DenBaars and Dr. James Speck, came together and made a bet on an LED technology platform completely different than current industry practice, a technology most industry experts at the time considered to be impossible to execute.
"We knew that our GaN on GaN™ LED technology would be the future of lighting and Soraa has made this a reality," added Nakamura.
Soraa bet that GaN on GaN™ LEDs would produce more light per area of LED and be more cost-effective than technology based on other foreign substrates like sapphire or silicon carbide. This strategy ran against every trend in the LED industry. That bet paid off: today, Soraa's LEDs emit more light per LED material than any other LED; handle more electric current per area than any other LED; and its GaN on GaN™ crystals are up to a thousand times purer than any other LED crystal.
In 2014 Dr. Shuji Nakamura was awarded the Nobel Prize in Physics. Recognizing that Nakamura's invention, the blue light emitting diode (LED), represents a critical advancement in LED lighting, the Nobel committee explained the innovation "has enabled bright and energy-saving white light sources," and forever changing the face of LED lighting worldwide.
Recognition
2001 awarded Asahi Prize from the Japanese Newspaper, Asahi Shimbun
2002 awarded the Benjamin Franklin Medal in Physics from the Franklin Institute.
2006 awarded Finland's Millennium Technology Prize for his continuing efforts to make cheaper and more efficient light sources.
2007 nominee for the European Inventor Award awarded by the European Patent Office
2008 won the Prince of Asturias Award for Technical and Scientific Research.
2008 awarded an honorary degree of Doctor of Engineering from Hong Kong University of Science and Technology.
2009 received the Harvey Prize from the Technion in Israel.
2012 named Silicon Valley Intellectual Property Law Association (SVIPLA) Inventor of the Year.
2014 received the Nobel Prize in Physics together with Prof. Isamu Akasaki and Prof. Hiroshi Amano for inventing blue light-emitting diodes.
2015 received the Global Energy Prize for the invention, commercialization and development of energy-efficient white LED lighting technology