Science
California's Title 24 JA8: SORAA Has Your Back
March 2017 - by Radha Nayak, VP of Professional Lamp Products, SORAA
I like this
Since January of this year, there has been a certain amount of confusion (not to say consternation!) among end-users of lighting products in California, as the new JA8 lighting standards have come into effect. For the first time, the California Energy Commission has adopted a requirement that all light sources in new home construction must be certified as high efficacy. And going a step further, the definition of a high efficacy source hasn't stopped at a simple Lm/W minimum. Several quality-of-light requirements have been added, a result of the lessons learned from the consumer revolt against the deployment of poor quality CFLs. Later in this post, we'll talk more about those quality-of-light standards, and how well they align with SORAA's mission to create high quality light.
So let's back up for a moment and talk about what JA8 is and why it exists. Those of us who've lived in California for the past couple of decades remember only too clearly the rolling blackouts and brownouts of the 2000/2001 California electricity crisis. That crisis was caused by a tangle of supply- and demand-related causes, and one result was to give the state a clear incentive to take control of the demand-side of the energy equation.
The CEC had tools already at its disposal to shape demand: one of these was the Title 24 standard, dating from the 1970s, which sets minimum requirements for energy-efficiency in new buildings. After the electricity crisis, the Title 24 train picked up speed, with standards becoming more aggressive every three to four years. In 2008, this culminated in the adoption of the ZNE target – the objective that all new California homes would be Zero Net Energy users by 2020.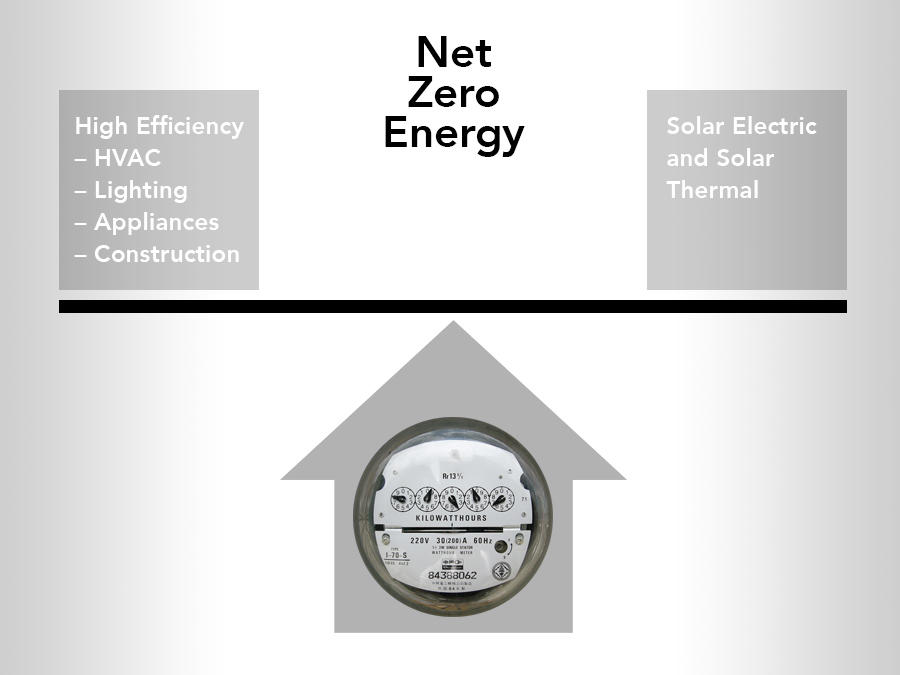 JA8 stands for the "Joint Appendix 8" of Title 24, Part 6, which sets requirements for high efficacy light sources. JA8 applies to any residential construction project that requires a permit: single-family homes, multi-family homes up to three stories high, apartment units in residential high-rises, guest rooms in hotels and motels, and a few other niche applications. Until the end of last year, Title 24 stopped short of enforcing the use of high efficacy lighting throughout the home; it provided workarounds to reduce energy usage, such as allowing the use of controls (dimmer switches, occupancy sensors and the like). As of January 1st of this year that changed, and all indoor and outdoor lighting must be certified to JA8 standards.
The JA8 definition of high efficacy lighting makes JA8 certification a gold standard of light quality: 3McA color consistency, color rendering index (CRI) > 90, red rendering index (R9) > 50, and <30% flicker in both dimmed and undimmed state. These requirements address how truly our lighting allows us to perceive color, as well as acknowledging the harmful health and safety effects associated with high levels of "invisible flicker". California's move towards high-quality lighting creates a perfect convergence with SORAA's product vision.
Specifically, one of our most popular lamps, the SORAA MR16, is the only JA8 certified MR16 available, as of this post. Due to our unique thermal management, the 7.5W MR16 is certified for use in enclosed fixtures, denoted by the "-E" suffix on the marking, "JA8-2016-E".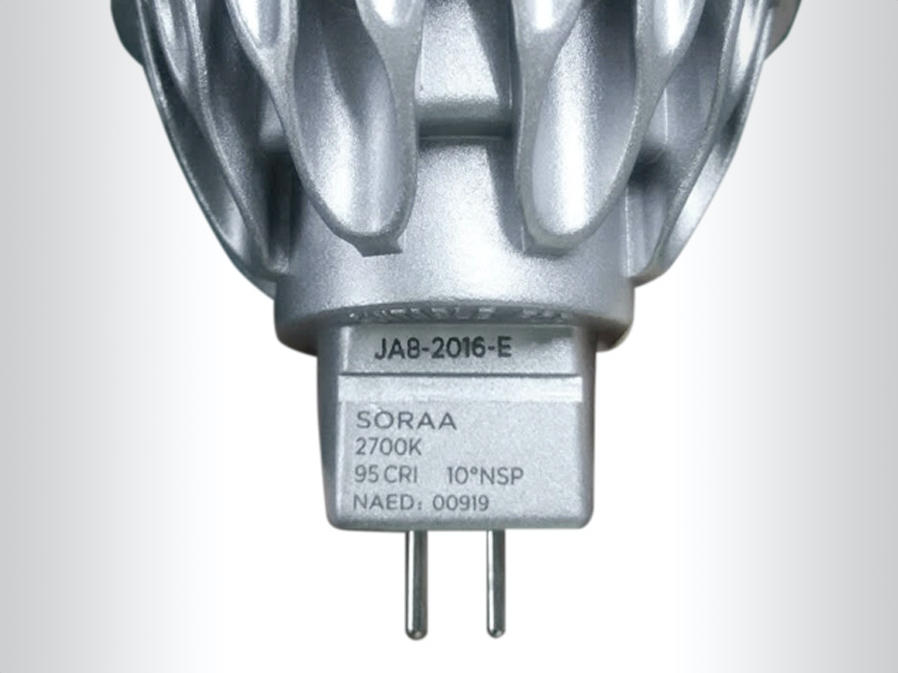 SORAA VIVID MR16 with JA8-2016-E marking
And to answer a question some may have: yes, you can continue to use SORAA MR16s in your recessed downlight! The new Title 24 regulations specifically exclude screw-based lamps (standard Edison bulbs, BR and PAR flood and spot lamps) from use in the recessed downlights, even if they pass the JA8 requirements. But this restriction doesn't apply to pin-based lamps such as MR16's and GU24's, which can be used in recessed downlights, so long as they are JA8 certified.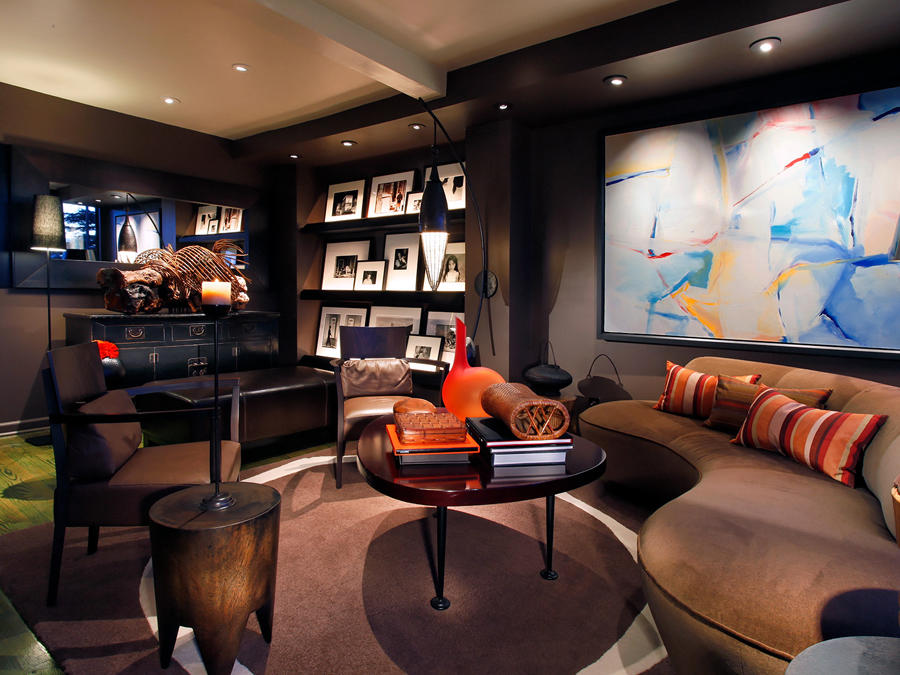 Application: MR16 in recessed down lights
The JA8 standards are a welcome recognition of the importance of light quality in energy-efficient lighting. You can find JA8 compliant lamps on the CEC's Appliances database and look for the JA8 stamp on certified products. I believe California's quality-of-light standards are a sign of things to come nationwide, and SORAA's unwavering focus on producing energy-efficient, high-quality lighting products will ensure that you are not left in the dark.