Beautiful
Masters of Light: Rebecca Weir
March 2019 - by SORAA
I like this
A full-bodied passion for adventure fuels the fascinating life of lighting designer extraordinaire, Rebecca Weir. As the founder and creative director of lighting design firm, light.iQ, Weir revitalizes unique spaces in London and around the world—from traveling caravans to beach huts—with exquisitely polished techniques. Beyond design, Weir also recognizes light's ability to transform interiors and the people spending time in them.
Since discovering her fondness of lighting design, the London native has dedicated herself to educating designers on new lighting technologies and the many roles lighting can play within interiors. For many years, Weir has also taught courses at the KLC School of Design in London to introduce students to lighting design. During her path to sharing her knowledge with the world, Weir wrote a book, 'The Languages of Light: A Creative Approach to Residential Lighting', revealing how to craft lighting schemes and successfully implement them.
We were fortunate to sojourn with Weir and witness her devotion to lighting design materialize before our very eyes. Her penchant for light makes her a true representation of a SORAA 'Master of Light,' and we cannot wait to see what she accomplishes next on her visionary journey. Read on to see what she taught us about light and design during our brief glimpse into her passion and commitment for illumination.
Mastering an Extraordinary Lighting Design Style and Business
"The approach is relatively similar for all projects. We are creators and enablers, instigating and developing a client's vision. We are collaborators and fixers, working closely with the site teams. We make the intangible tangible. We are 'Masters Of Light.'" —Rebecca Weir
Weir's lighting design style is nothing short of eclectic, as evidenced in some of the spaces she has illuminated. Nonetheless, she harnesses her wild creativity by understanding everything she can about her clients and their spaces.
"My approach to lighting has always been the same: I listen, interpret, imagine then create; thinking about time, space and people, never one subtracted from the other but as a continuum and ever-evolving whole," Weir said. "This is how it will always be; a process in the mind's eye. A feeling, a sensation, an unidentifiable something until laid out on plan. It is the need to make the intangible tangible and resonate with others."
Balancing her inventive style with this systematic strategy has helped her London lighting design firm, light.iQ, complete nearly 1,500 international award-winning projects.
"light.iQ has been an incredible journey," Weir said. "Since its inception in 2001, it is a path I have shared with my brother, and for this I am very fortunate. His moral compass is stronger than mine and has ensured we remain on the right path no matter how difficult or challenging this may become."
"A company is like a child," Weir continued. "As it grows and matures, you face new challenges. I have learned to respect differences, to not trust everyone, that people are not necessarily kind or generous, respect will always be earned, and not to worry about what others think. Create your own path, don't look to follow or bother looking over your shoulder, and don't worry if others copy you."
While remarkable lighting design and client service rank as top success factors, another secret the London lighting designer applied early on relates to the people she hires.
"I was once told that if you want a great company, employ people more talented than you," Weir said. "That is what I have done. I am very aware of my strengths and weaknesses and could never have achieved what we have without the strength and diverse talents of those around me. I no longer feel that it is my company, but theirs, as it is the team that creates innovative and beautiful schemes I am incredibly proud of."
Harnessing Light to Enhance Everyday Life
"Light should be prescribed as a drug available to everyone—for inmates, shift workers, people ill of health, school children and the elderly. It is time for everyone to understand the benefits, both physiological and psychological, of light. Once we tap into a better understanding of how earth's greatest resource can assist us, we will be in a better place because of it." —Rebecca Weir
By bringing spaces and colors to life with light, Weir enriches people's everyday lives and their perspectives. Her expertise in illuminating residential, hospitality and retail environments with full spectrum LEDs highlights varied colors and shades of white to make everyday experiences memorable.
"We are lucky enough to work with some of the world's greatest living architects and interior designers," Weir said. "To bring their work to life and make their vision a shared reality, it is imperative that colors and textures are brought to life. The subtleties and nuances of color and shade must be revealed with care. Super color rendering is critical to the success of all our projects."
Exceptional optics are equally as important when illuminating interiors, according to Weir.
"It is imperative that a manufacturer provides a choice of optics to allow a designer to paint with light," Weir said. "As a design practice which focuses on luxurious schemes, whether retail, lifestyle or residential, it is the final five percent—the commissioning—that makes the greatest difference. The ability to control the final effects, redistribute the light and refocus as required makes all the difference, from grazing walls, uplighting columns, spotlighting tables or washing walls. None of these are possible without the use of optics and lenses."
Weir and her team of lighting designers scrutinize LEDs and fixtures before commencing any project, ensuring their color rendering technologies and optics meet their exact standards. For this reason, they have worked with SORAA full spectrum LEDs and luminaires on a number of projects.
"SORAA has projected LED technology into a new realm, setting new standards and creating a platform for other companies to aspire to," Weir said. "My team favors the SORAA Snap System, and I love the high output of the SORAA VIVID™ MR16-GU10 LED for providing a great retrofit solution enabling everyone to have better light."
Beyond an LED's color rendering capabilities and optics, Weir also takes human health into consideration. Blue light overexposure and its disruption of human sleep cycles, for example, guides her approach when illuminating residential and hospitality interiors.
"There are exciting times ahead for the lighting industry," Weir said. "We have a lot of known unknowns right now with regards to the impact of light on various aspects of our circadian system. However, on a positive note, there is no doubt as to the possible benefits further research and development will provide."
London: The Epicenter of Lighting Design
"London is the epicenter of the lighting design community. It is a dominant hotbed of brilliance." —Rebecca Weir
Weir's lighting design firm, light.iQ, has become a brilliant force in London and abroad. The innovative team of lighting designers illuminate the most luxurious of spaces, including designer and jewelry boutiques such as Roberto Cavalli, Moncler and Boucheron. The firm's portfolio also includes high-end residences, art galleries and restaurants, demonstrating its ability to translate lighting design schemes across industries and destinations.
"As a global community based in London, the approaches are forever adapting, collating, morphing and improving," Weir said. "The lighting design industry is continually reaching and searching. I am indebted to the inspirational people around me in this industry, those who have led the way, and to those who continue strengthening a relatively new industry."
"London has a considerable pool of intellectual resource, and the competition between practices ensures everyone stays at the top of their game," Weir continued. "The lighting design industry in London is also incredibly open and friendly, allowing a free flow of information through various media channels. I will often speak to the head of another practice to ask advice, share best practice or discuss issues."
While headquartered in London, Weir's lighting design firm travels the world to lead groundbreaking lighting design projects. London's infectious energy and creativity follow her and her team wherever they go, allowing them to craft one-of-a-kind lighting schemes leaving lasting impressions.
"Geography is just a physical boundary, and I do not feel that the lighting industry relates to this," Weir said. "Most lighting companies work globally. We currently have projects in 12 countries, and most of our clients are truly international. This changes the dynamics. A project can rely less on cultural or historical references, and become more a personal one."
The Path to Becoming a Light Connoisseur
"Light is life. Its very presence creates and confirms my being. I am nothing without it. Every memory is recreated with the addition or subtraction of light. Without it, there is nothing. Is it light that inspires, or life? If I cannot have one without the other, then maybe it is light." —Rebecca Weir
So, how did Weir's marvelous journey begin? The lighting designer studied philosophy and environmental information technology in college, which led to a successful career with the City of London. Her supervisor encouraged her to pursue travel and extracurricular activities, inspiring her to take artistic and athletic courses such as sailing, French and interior design. She quickly realized her love for art, culture and design while taking these courses, prompting her to return to school and study interior design—a field she thought would help blend her love for design and adventurous thrills.
Her natural talent for design helped her secure a role at John Cullen Lighting in London immediately after graduating. Three years later, she departed from John Cullen Lighting to take on new challenges, including a small renovation project that quickly led to others. Former clients found Weir through word of mouth and asked her to assist with lighting projects. Meanwhile, London's real estate development sector was booming and companies were desperate to stand out from the competition. Weir realized early on that great lighting enabled these companies to surmount others, and this realization helped her launch her successful lighting design firm.
By taking this path, Weir has been able to live out her passions, travel the world and metamorphosize every space and person she encounters with light—and she's not stopping anytime soon.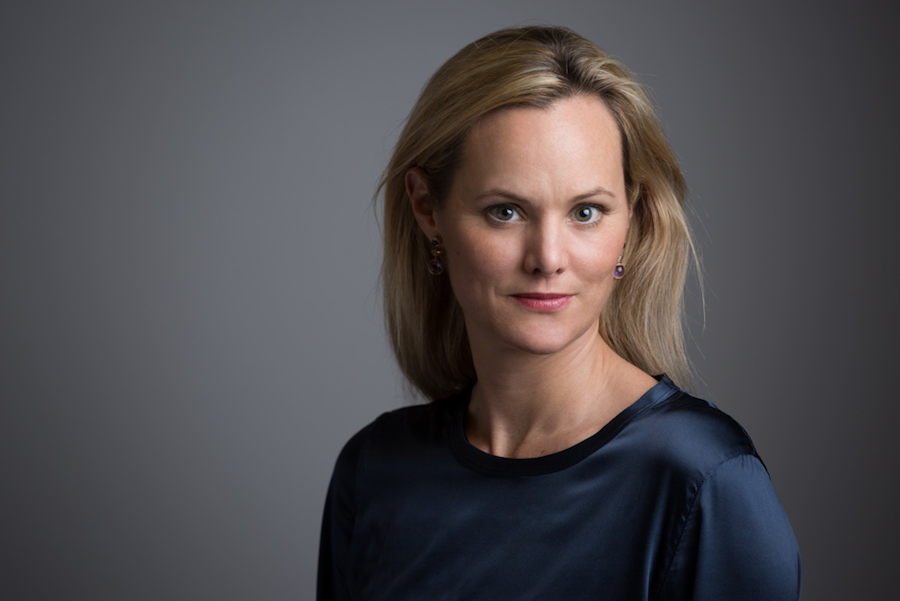 About Rebecca Weir
Rebecca's passion for lighting and her ability to harness and maximize the creative potential of light, to explore and push the boundaries of illumination has led to the successful completion of over 1,000 award-winning residential and commercial projects both in the UK and abroad.
Rebecca trained as an Interior Designer after excelling at a career in the city. 'Light IQ' was formed after three successful years as Senior Designer at 'John Cullen Lighting'. Rebecca received a BA (Hons) Philosophy from Kings College, University of London, post graduate certification in Environmental Information Technology, Honors in Interior Design at 'KLC' & a Diploma from the 'Society of Light and Lighting (SLL)'.
Rebecca prides herself in establishing relationships, often over many years, with clients, architects and interior designers. She knows inherently what will work and most importantly, is able to effectively communicate her ideas with clients, developers and electricians to ensure a seamless design process and spectacular end result.
Her wide-ranging experience and qualifications enable Rebecca to present lectures at 'KLC School of Design', as well as, at design shows such as: 'Grand Designs', 'Focus' and 'Decorex'. Rebecca also produces and presents a variety of 'RIBA' and 'BIID' accredited CPD seminars to Architect and Interior Design Practices across the UK.
In the past Rebecca has been a columnist for 'House and Garden' magazine, acting as their Lighting Specialist. Written articles have also been included in numerous books, industry journals and magazines, such as 'The Times', 'Homes & Gardens', 'County Life' and 'Bridge for Design', to name but a few. In each project that she commits to, it is clear that Rebecca's passion for light and impeccable attention to detail remains the driving force. 'The Languages of Light', Rebecca's first book has just launched, it explores the creative potential of light in residential environments.