Beautiful
5 Influential Light Artists and the Art Movements They Helped Define
October 2018 - by SORAA
I like this
Light plays a number of roles for artists and art alike. Take Baroque art, for example, where painters applied chiaroscuro—a painting style dramatizing contrasts between light and shadow—to create depth in their masterpieces. The Impressionism movement further expanded artists' approaches to light as they played with sunlight, its color variations and ability to evoke an endless array of rich shades in natural settings.
In the 1930s, artists began using light as a medium. László Moholy-Nagy is often considered the first artist to create an object-based light sculpture as part of the wildly imaginative Dada movement. Since then, artists have drawn upon light's manifold properties to create pieces challenging notions of space—and art itself.
We compiled a list of five light artists who helped define a range of artistic styles, from the kinetic to minimalist art movements and beyond. Read on to learn how these inventive personalities fused light and art to challenge the perception of our surroundings.

1. Artist: László Moholy-Nagy
Piece: Light Prop for an Electric Stage (Light-Space Modulator) (1930)
Movement: Dadaism
"Lightplay: Black-White-Gray" by László Moholy-Nagy from Harvard Art Museums on Vimeo
Hungarian artist László Moholy-Nagy doubled as a professor at the Bauhaus School in Germany, where he studied with prominent peers of his time. Moholy-Nagy's work was highly influenced by constructivism and technological advances that transitioned his work into the world of kinetic art. For example, he projected color and white light onto his sculpture, Light Prop for an Electric Stage (Light-Space Modulator), spurring a range of shadow effects as the piece rotated. Considered the first object-based light sculpture, Moholy-Nagy's piece prompted future artists to take a new approach to kinetic art popular during the Dada era with an unforeseen medium: light.

2. Artist: Dan Flavin
Pieces: Icon Series (1961-1964)
Movement: Minimalism
Selected Pieces, Icon Series, 1961-1964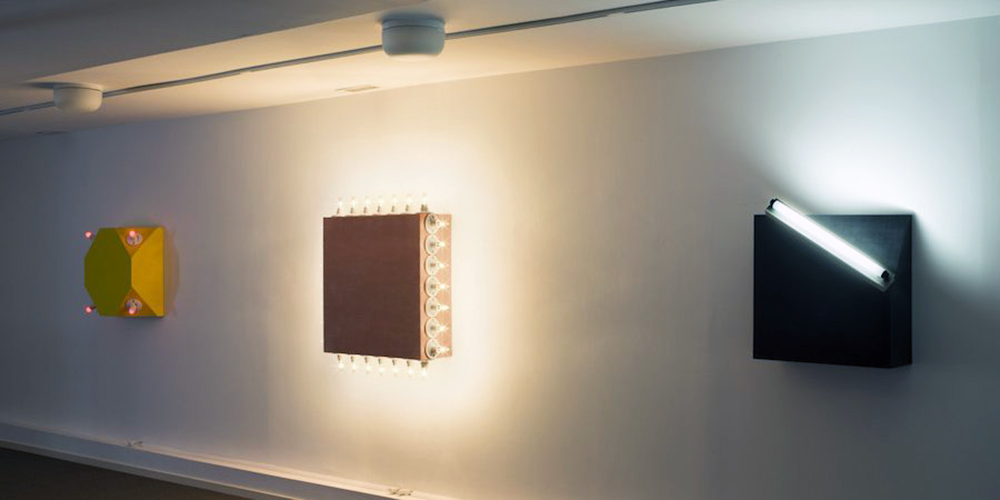 © ArtSpace
As artistic boundaries expanded, light was introduced into more artists' bodies of work. American artist Dan Flavin considered himself a "Maximalist," even though much of his work is classified as minimalism. In Flavin's early works, his motifs consisted of mundane objects alongside fluorescent lighting that demanded viewers to notice the object, and more importantly, shift the viewers' self-awareness of the space with light. After completing the Icon Series in 1968 and designating light as his official medium of choice, Flavin abandoned painting altogether and created art with light throughout the remainder of his career.

3. Artist: James Turrell
Pieces: Shallow Space Constructions
Movement: Minimalism, Light and Space
Ronin (1968)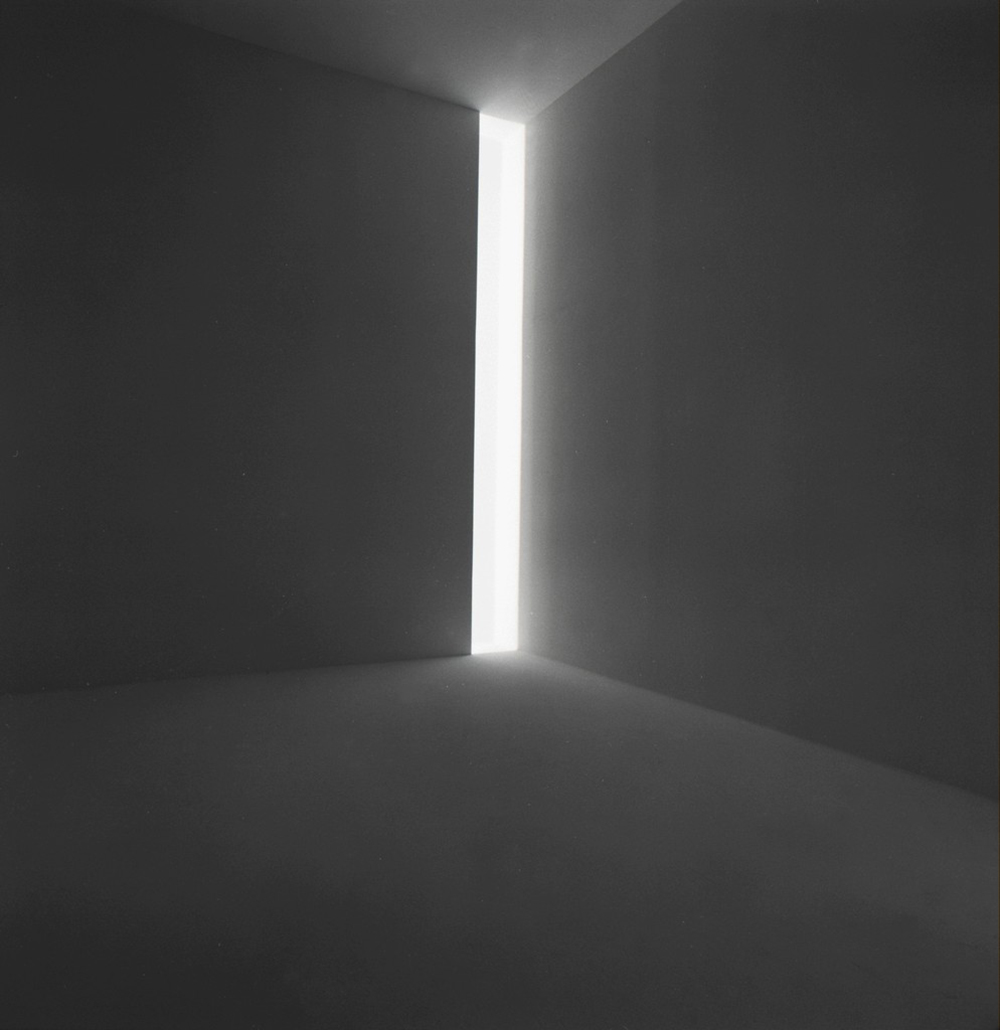 Fluorescent light, dimensions variable. Collection of the artist. © James Turrell.
Installation view: Jim Turrell, Stedelijk Museum, Amsterdam, April 9–May 23, 1976.
Photo: Courtesy the Stedelijk Museum.
James Turrell began experimenting with light in 1966 when he first joined a group of artists in Los Angeles spearheading the Light and Space movement. These artists focused on the perceptual phenomenon of light art and incorporated other forms of materials, juxtaposing them with volume scale. Turrell is largely known for his luminescent works, as well as the creation of the Roden Crater, a large-scale collaborative piece aligning space and nature with the power of cosmic light.

4. Artist: Keith Sonnier
Pieces: Ba-O-Ba Series (1969-present)
Movement: Post-Minimalism
Ba-O-Ba (1969)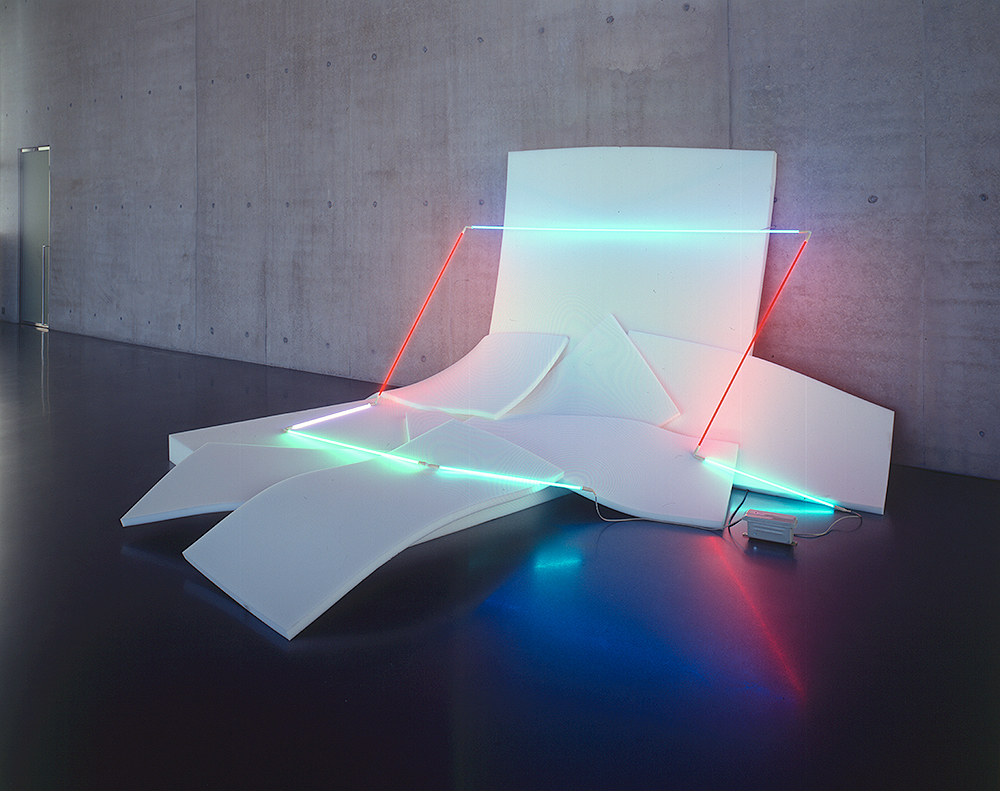 Photo: Courtesy of KeithSonnier.net
Keith Sonnier made a statement in the 1960s art scene with his Ba-O-Ba Series. While Sonnier's rebellious works have enjoyed long-term presence since their debut, he has continuously set himself apart by concentrating on light and scale, allowing him to deliberate over architectural qualities within his works. Sonnier contributed to the Process Art movement as well, which focused more on process rather than the end project, ultimately categorizing his work in the era of Post-Minimalism.

5. Artist: Mary Corse
Pieces: Untitled (White Multiband, Horizontal Strokes), 2003
Movement: Post-Minimalism, Light and Space
Untitled (White Multiband, Horizontal Strokes) (2003)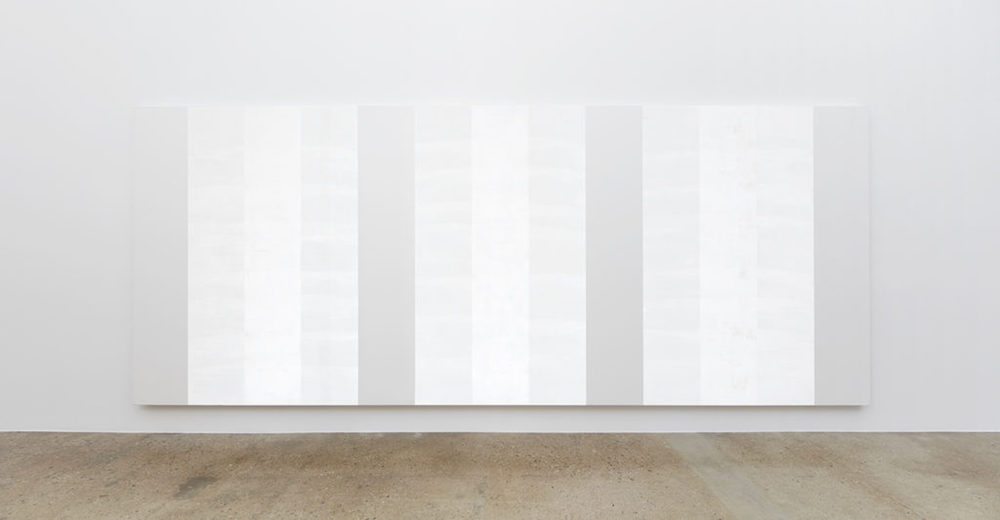 Courtesy of the artist, Kayne Griffin Corcoran, Los Angeles, Lehmann Maupin, New York and Lisson, London.
Photography by Flying Studio, Los Angeles.
As one of the few female members (alongside artist Helen Pashgian) of the male-dominated Light and Space movement, Mary Corse concentrates on light's changing qualities by incorporating monochromatic colors and illumination within her pieces. Her works echo the mystiques of light and refracted light, allowing viewers to interact with her pieces as visual perceptions change when they interact with spaces. Through her visual push and pull, she solely relies on the intrinsic abstractness of human awareness that is felt and not seen.