Beautiful
Masters of Light: Capturing Color, Light & The Human Experience
August 2018 - by SORAA
I like this
Capturing light and the objects it illuminates within a single photograph is no easy feat. Can a photo accurately convey a light source's qualities and a subject's true color? What role should shadow play when photographing a space? When is the best time of day to photograph an object and its surroundings?
Lighting design photographer Gavriil Papadiotis applies his electrical and computer engineering background and lighting design knowledge to answer these questions and more when photographing complex spaces. While architecture and interior design photography are his specialties, Gavriil has also photographed Peruvian sand dunes, Italian ruins, French convents and Greek beaches.
We spoke with Gavriil to learn more about his unique approach to photographing light within a range of settings, and the objects and spaces light brings to life. Read on to discover how his work embodies light's intricate nature in some of the most curious places around the globe.
S: How did you develop a love for capturing light?
GP: I have always enjoyed taking photos, and as I guess most people do, I started by photographing family and friends at gatherings. It's a great way to capture a moment in an attempt to keep hold of a memory. Photography can be spontaneous, undirected and completely unedited.
My original training is in electrical and computer engineering, and I spent most of my last year of university working on an image recognition software that helped automate street and tunnel lighting measurements. This is when I started building my technical foundation in photography and imaging in general.
Later on, while working as an architectural lighting designer, I realised the importance of having the best record possible of one's work. Not only great finished project photos to show how a space was transformed with light, but also an accurate and comprehensive record of the whole design process.
The word "photography" was created from the Greek roots φωτός (phōtos), which is genitive of φῶς (phōs), which means "light," and γραφή (graphé), which means "representation by means of lines" or "drawing." Together, they mean "drawing with light." Cameras allow us to manipulate light and time in order to create memorable moments in a unique way, which bears great resemblance to how lighting designers use contrast, color light and darkness to create unique spaces and memorable experiences.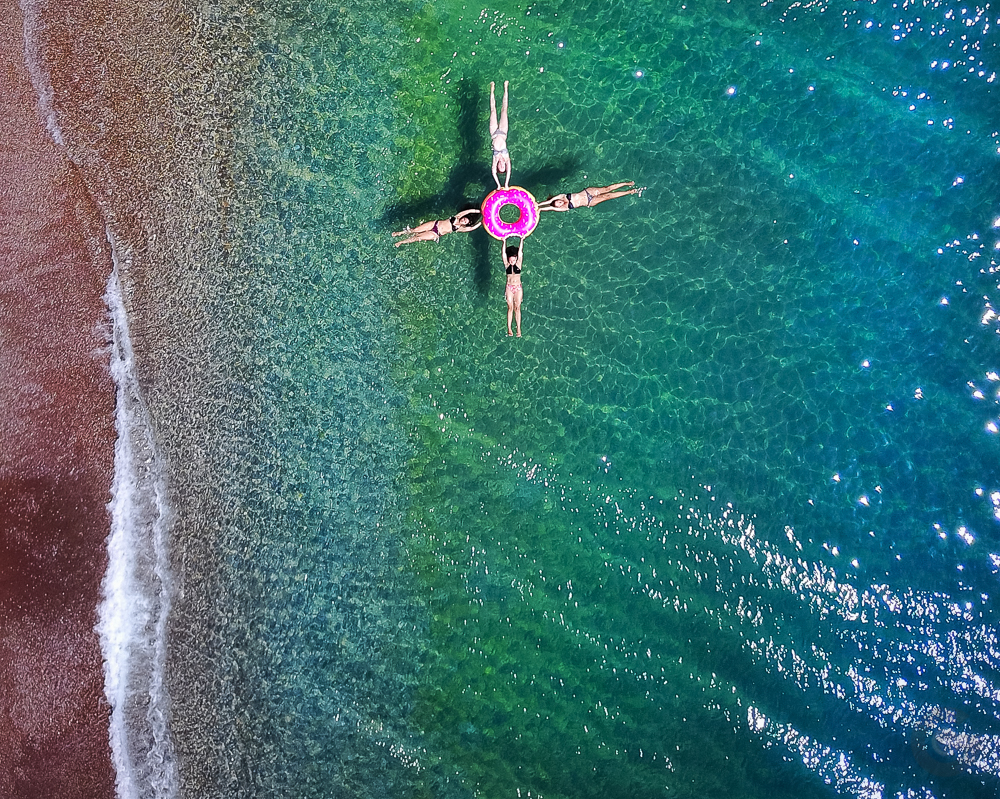 Photo: Fidget spinner in Vatera beach (Lesvos island, Greece)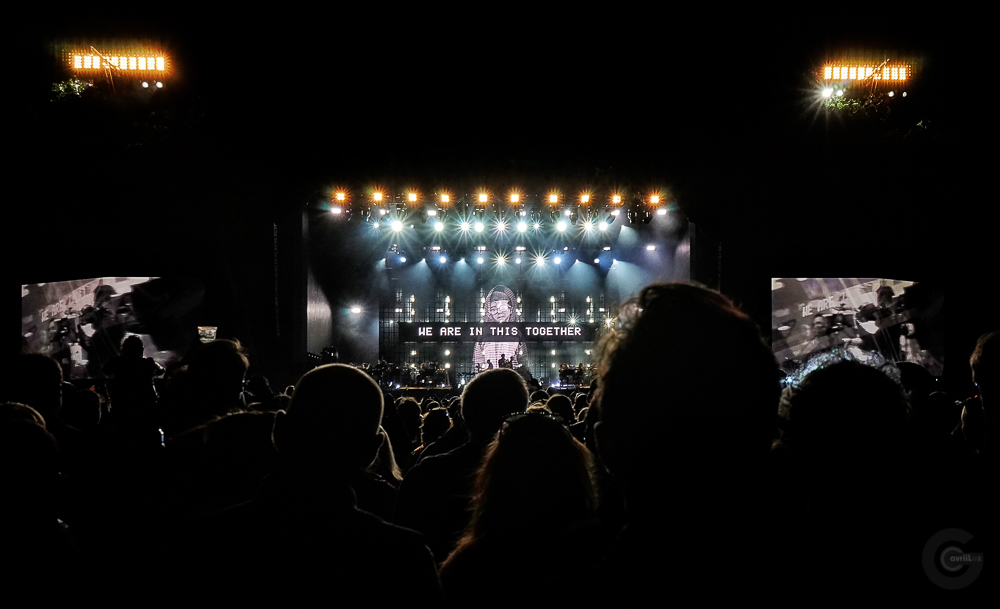 "Together" – Massive Attack concert (Hyde Park, London UK)
What we selectively choose to light—or take a photo of—is what we want people to experience first, by guiding their attention to parts of an image or a space.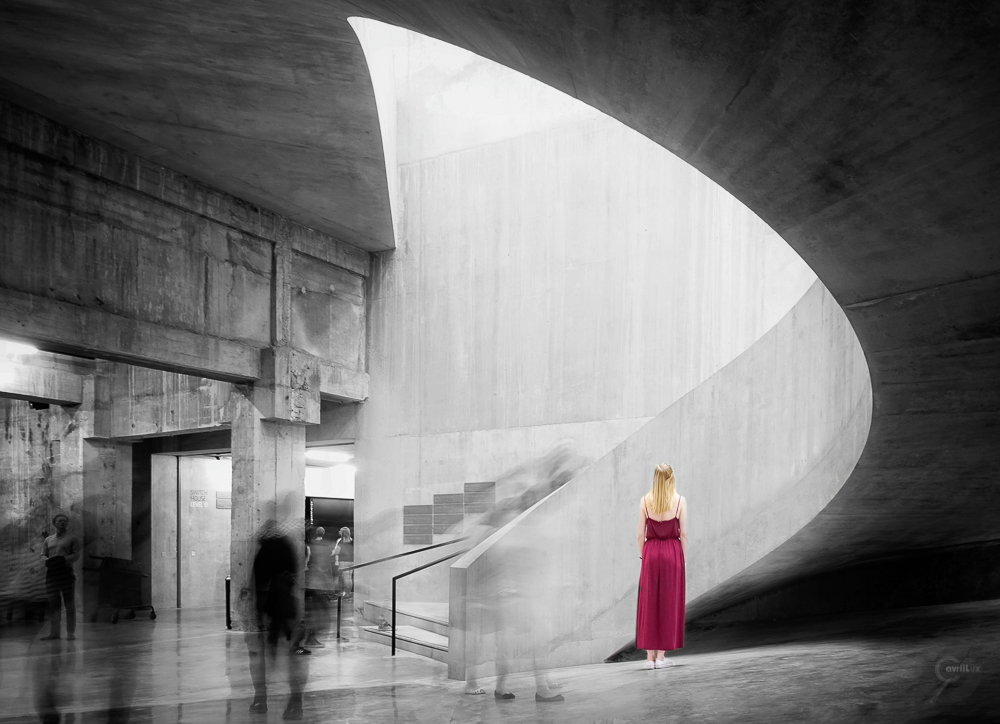 "Stillness" – Tate Modern (London, UK)
In photography, we have so many ways to manipulate an image in order to convey our message. For example, by selectively adjusting saturation, we can focus the viewer's eyes on our subject.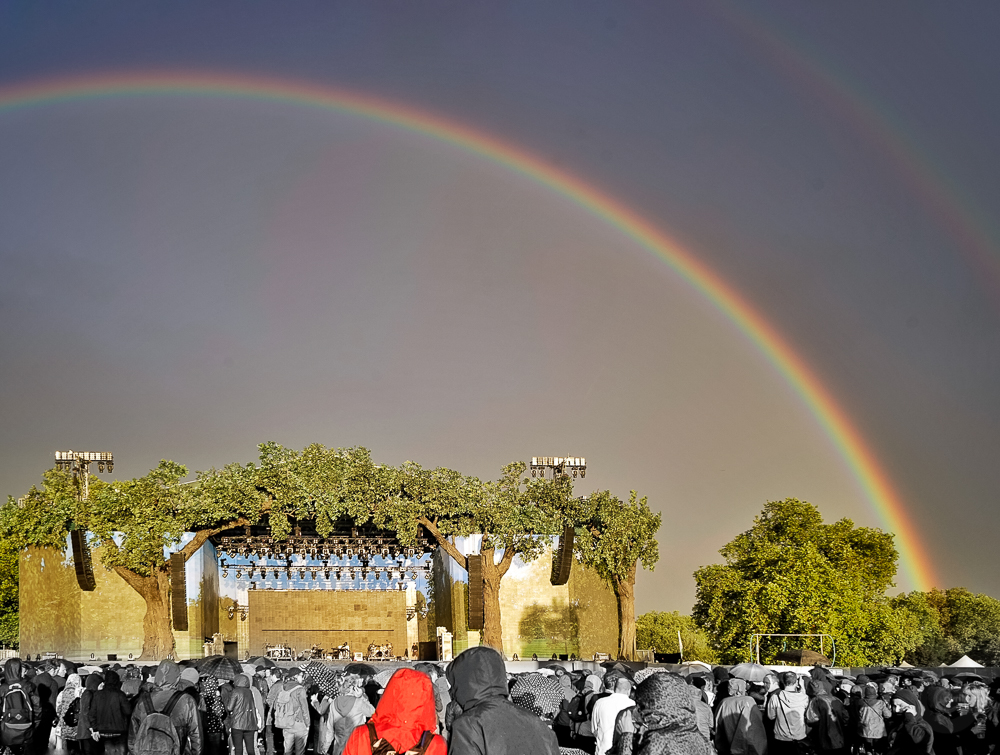 "Double Rainbow" - Massive Attack concert (Hyde Park, London, UK)
The same principals can also be applied to a lighting project where ambient lighting would be played down (i.e., chandeliers in a dining room), while the focal point is dramatically accented for a more theatrical effect (such as a single narrow beam spotlight on a floral dining table centerpiece).
Of course, perspective is everything!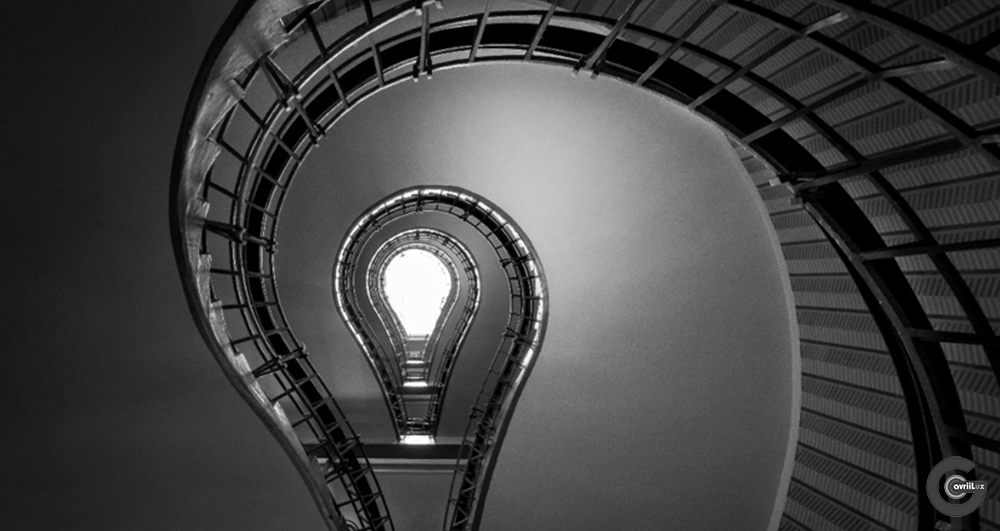 "Light bulb moment" – Lightbulb-shaped staircase in the heart of the House of the Black Madonna (Prague, Czech Republic)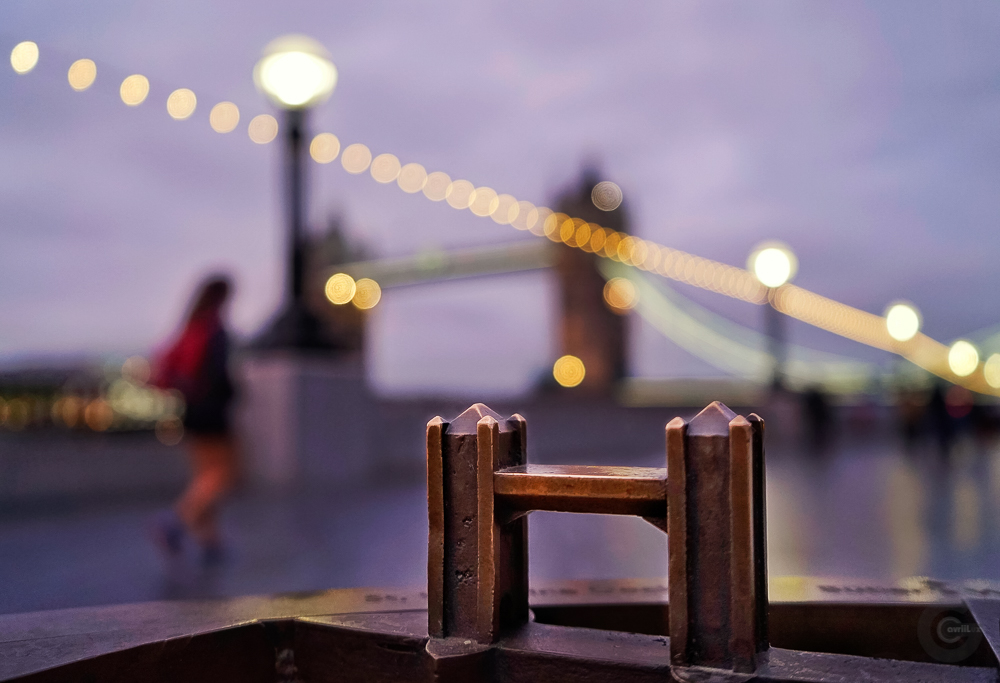 "Mini me" – Tower Bridge with scaled model (London, UK)
Photo: Couvent de Jacobins in Toulouse, France. Ceiling frescoes illuminated with SORAA's lighting technology.
In my line of work, I see lighting design and photography moving in parallel—both as art and a science. The fact that there is always something new to learn and ways to improve both crafts means that you will always advance, but never truly master the arts. Having this continuous learning curve simply fascinates me.

"The reason why we chose SORAA was because the company makes the best quality light sources in the world" - Dr. Stephen Cannon-Brooks // Lighting Designer
S: What is your perception of SORAA's ability to render colors compared to other lighting sources?
GP: For me, it is all about colors looking natural to the point that you might not be able to tell if the source of light is artificial or not. In the two photos below, the beautiful ceiling frescoes in a convent in Toulouse, France, have been softly accented using warm white light. The way the natural lighting enters through the windows mostly accents the lower part of the walls. Subtly uplighting this amazing ceiling can greatly enhance the visitors' experience and their natural exposure to exquisite details that might otherwise be missed.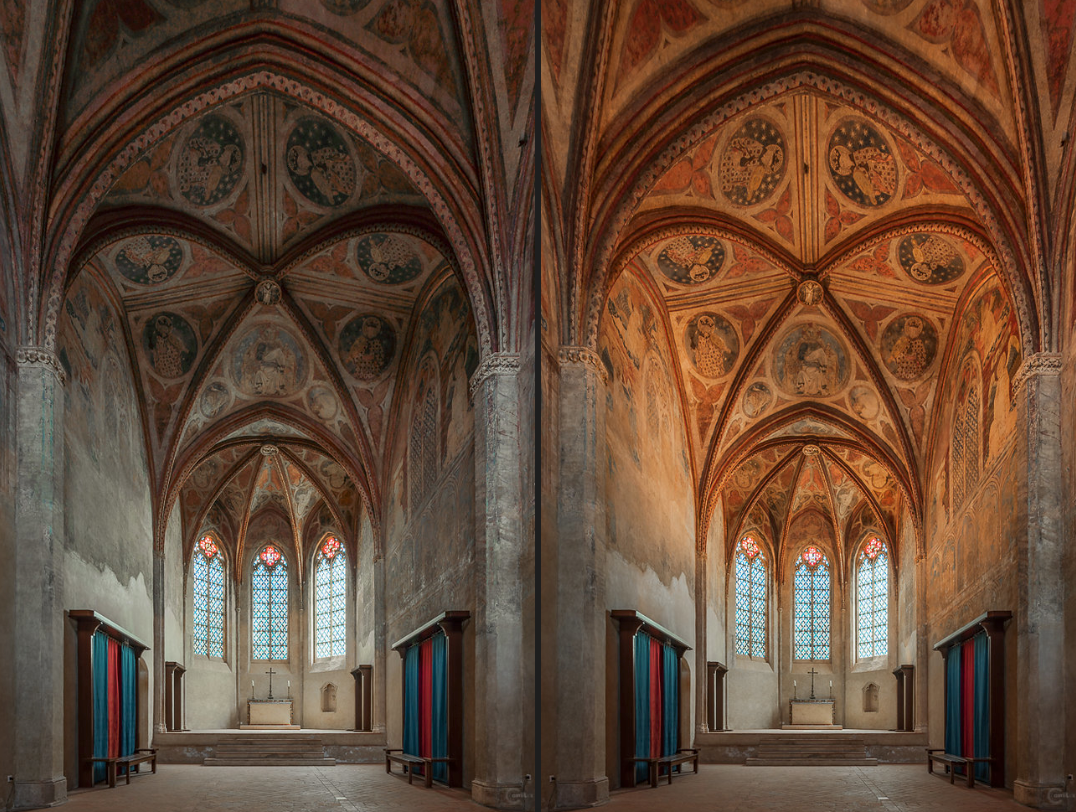 Photos: Couvent de Jacobins in Toulouse, France. Ceiling frescoes illuminated by natural daylight (left) and SORAA light engines (right).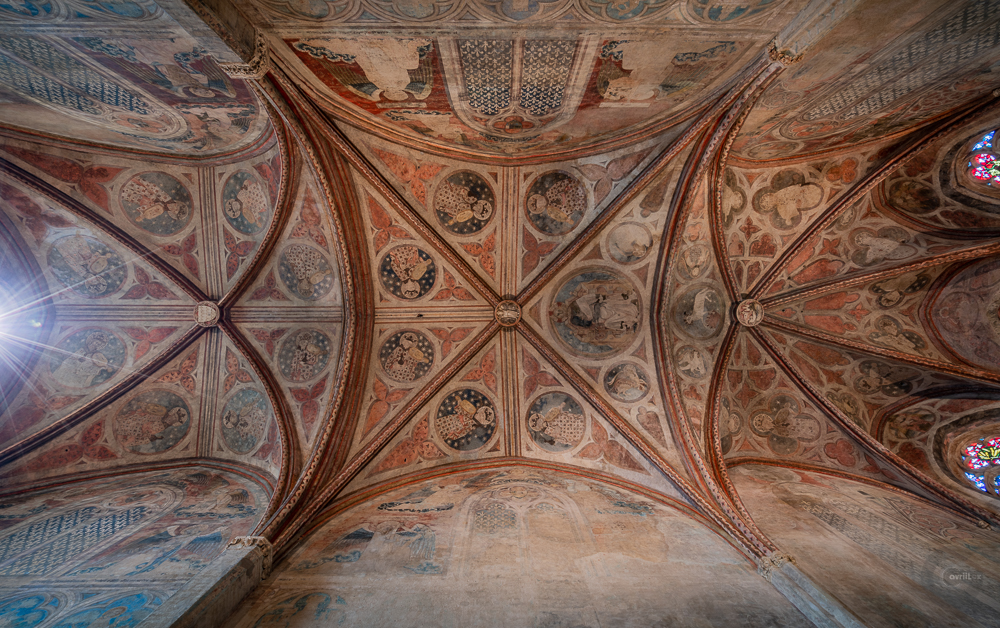 Photos: Couvent de Jacobins in Toulouse, France. Ceiling frescoes illuminated using SORAA light engines. The left hand side of the photo has more access to daylight, hence looking less warm.
S: How do you work with CRI and other color rendering approaches? With respect to CRI, how do spaces lit by SORAA assist you in properly setting your lighting, color and camera settings?
GP: In my mind, architectural and lighting design photography is all about unforced photorealism, especially when the image is in fact a result of blending multiple exposures of the same image together. A final image with high dynamic range and detail in extremely shadowed and highlighted areas would not otherwise be feasible. The key thing is to capture a space exactly as it is experienced, so photographing under light that better renders all colors makes my job in producing a natural-looking photo easier.
Photos: Stern Pissaro Gallery in London, UK. Art illuminated using SORAA ARC and Snap System
This is even more critical when you are capturing illuminated art. Not using the right color temperature white light, or using light sources without high color rendering capabilities, for example, can drastically alter how a painting is perceived.
S: How long have you been familiar with SORAA, and what are the key benefits you see in SORAA as a light source?
GP: I have been using SORAA as part of my lighting equipment arsenal since 2013. They have come a long way from the first generation MR16 LED lamps by constantly improving both the lighting quality of their products, but of equal importance, their compatibility with various lighting control gear and systems.
Ease of use and versatility of their products in lighting retrofit projects was what impressed me the most back then. There were several lighting manufacturers offering LED bulb replacements, but SORAA's lighting capabilities were visibly superior. The magnetic SORAA Snap System was a game changer, as it allowed us to quickly and effortlessly alter beam angles, the white light temperature and later shapes (with the square and oval lenses) in situ. This is particularly useful in large-scale projects where furniture and art positions can be changed at the last minute and the focus of the lighting must change to reflect interior design alterations.
S: Tell us more about your recent collaboration with SORAA, and what challenges you faced in capturing the unique visual impact of SORAA light.
GP: From my collaborations with SORAA, I vividly remember photographing their stand and presence in Frankfurt during the Light + Building exposition in March 2018. These events are great for manufacturers to showcase their new products and demonstrate the quality of their lighting technology.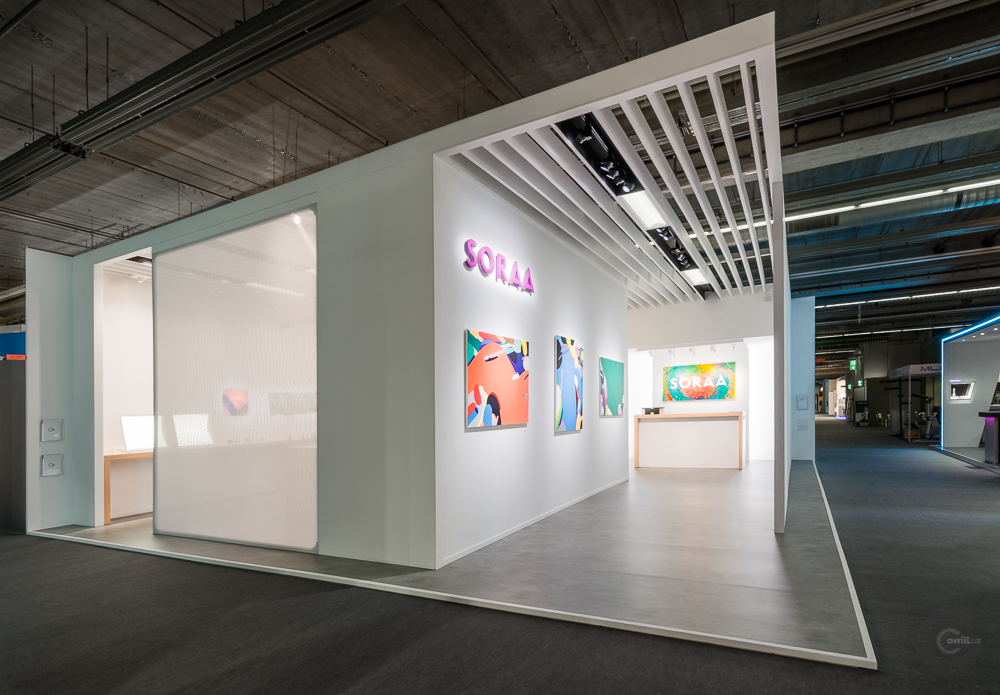 SORAA had the clever idea of collaborating with a gallery and utilizing art pieces that not only added a splash of color and artistic interest to their space, but demonstrated the capabilities of SORAA's lighting in the best way possible. The colors of the art were literally popping off the walls!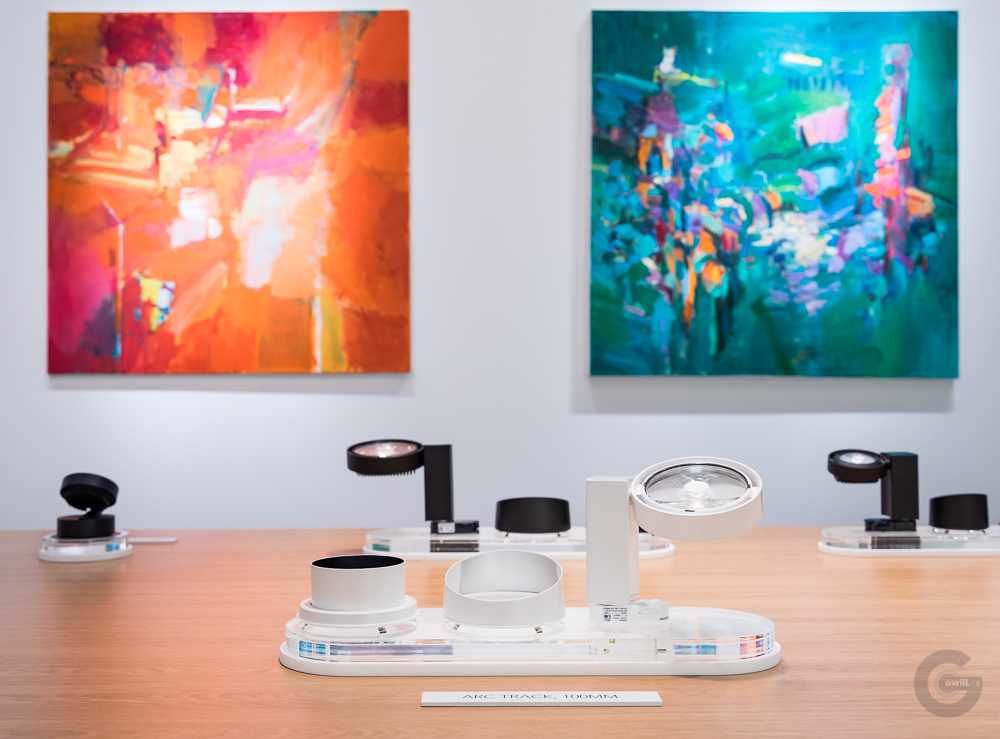 The most challenging part of this shoot was to selectively mask out any light spill coming from both the venue's ambient lighting and adjacent lighting stands. Having a sports lighting projector manufacturer nearby can really make things difficult. I am glad they were happy to temporarily switch some of their lighting off while I was shooting so I could accurately capture what SORAA's lighting is capable of.
S: How does SORAA lighting make shooting spaces and objects easier?
GP: Lighting designers are always after the products with the best color rendering capabilities, but color consistency within a manufacturer's product range is key. When lighting a space, you want to ensure that the same type of white lighting is used throughout and that all colors are rendered as realistically as possible.
In the image below, the same sitting booth has been illuminated using two different types of SORAA LEDs. On the left there is 2700K SORAA VIVID™ LED with Warm Dim, while on the right there is 2700K SORAA HEALTHY™ with ZEROBLUE™ technology, where the light spectrum does not contain any blue content. Our eyes will most times "fill in the gaps" and cannot tell the difference between the two easily—unless, of course, you are a trained lighting professional that has been working with light for years. Cameras, on the other hand, can exaggerate any color variation despite the fact that they cannot capture the same dynamic range our eyes can. Thankfully, this was not the case in this instance where the two booths looked pretty much identical.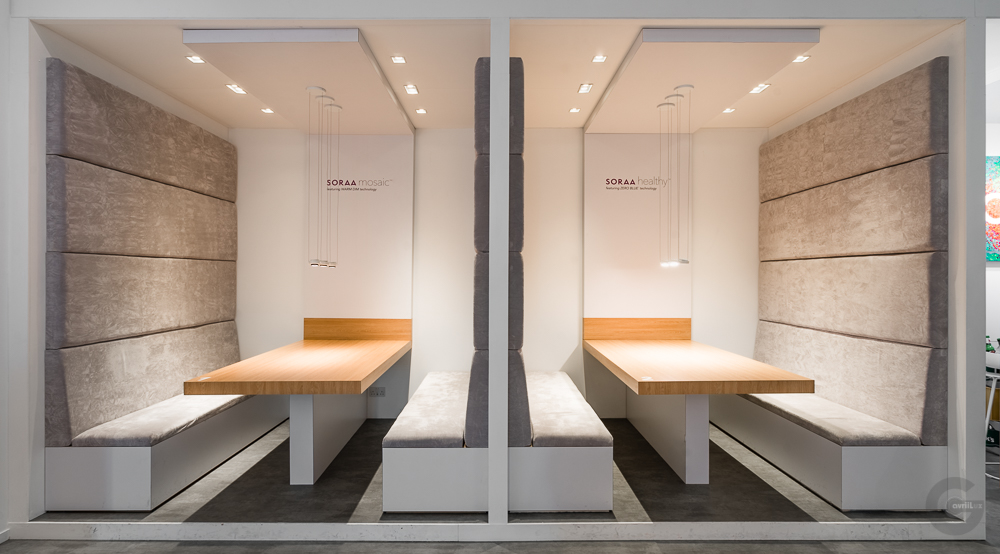 S: Has SORAA lighting made shooting spaces and objects more difficult?
GP: I have not had any trouble with shooting SORAA lighting. I guess the only welcomed challenge is to always try and capture the illuminated space as accurately as possible. That is mainly by working past the limited dynamic range of cameras, compared to what the human eye can see. Camera technology is constantly improving, though.
S: What are your other areas of specialty?
GP: I really enjoy trying new things and exploring different perspectives. I have found that subject versatility helps me further develop my photographic craft. Each style of photography influences my commercial lighting design and architectural photography work in unique ways—and, practise makes perfect (or, as close to perfect as possible). I once read something that has stuck with me: "Photography is like any sport at the professional level. You have to train daily to be ready for game day."
My Instagram page is updated daily with photos and videos of a more artistic and abstract nature than just architecture, lighting and interiors.
I also enjoy street photography because it can be extremely spontaneous. Chasing everyday perspectives in a unique way can be very challenging, so it keeps me on my toes. Chasing this type of light and shadow play and the perfect timing to give context to a photo is great for identifying interesting perspectives. The way you have to wait for the moment someone walks into a shaft of light you framed with your camera's viewfinder, for instance, is similar to being patient and waiting for traffic to not be in the way of exterior façade shots in busy streets.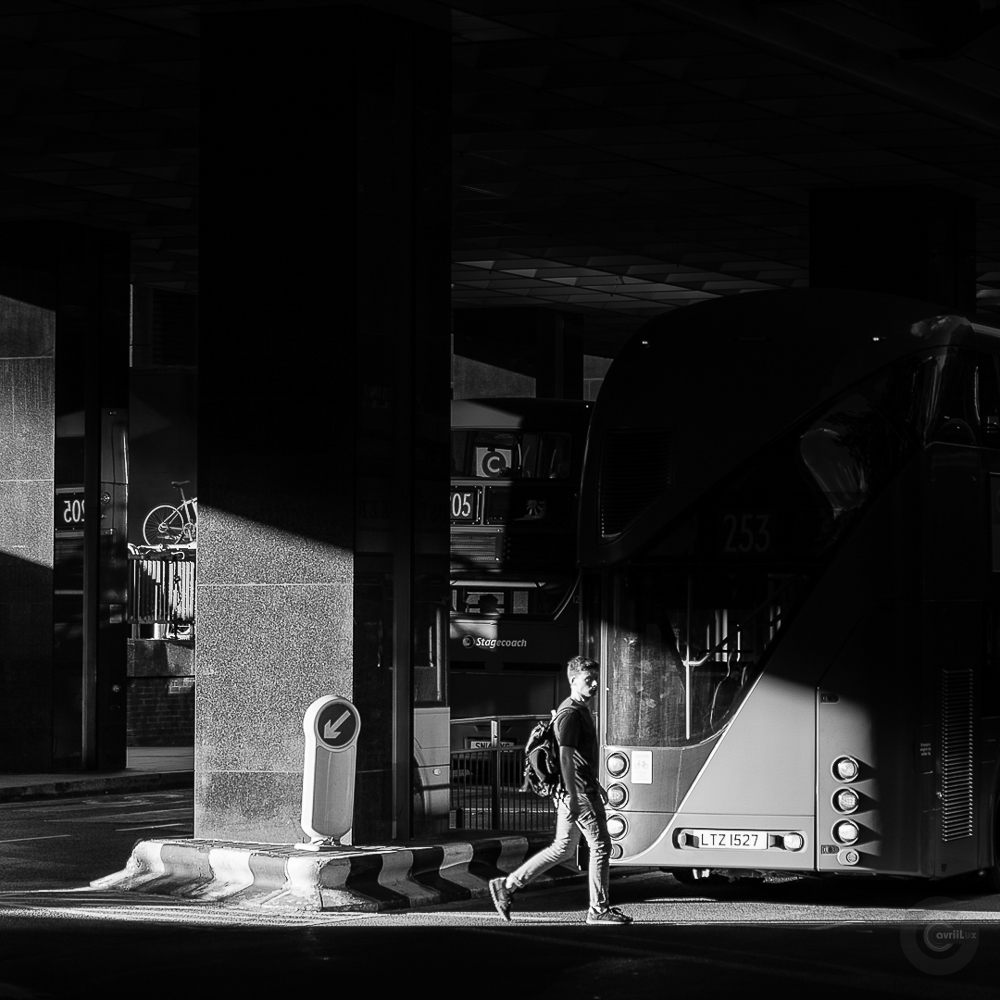 I travel as much as possible to discover new places and learn about other cultures. Travel and landscape photography are perfect when wandering in unfamiliar territories. Adding feeling to a photo creates a two-dimensional experience that people can much easier relate to than just a spectacular landscape scenery. This photo was taken at sunset after having sand boarded on the sand dunes of Huacachina in Peru.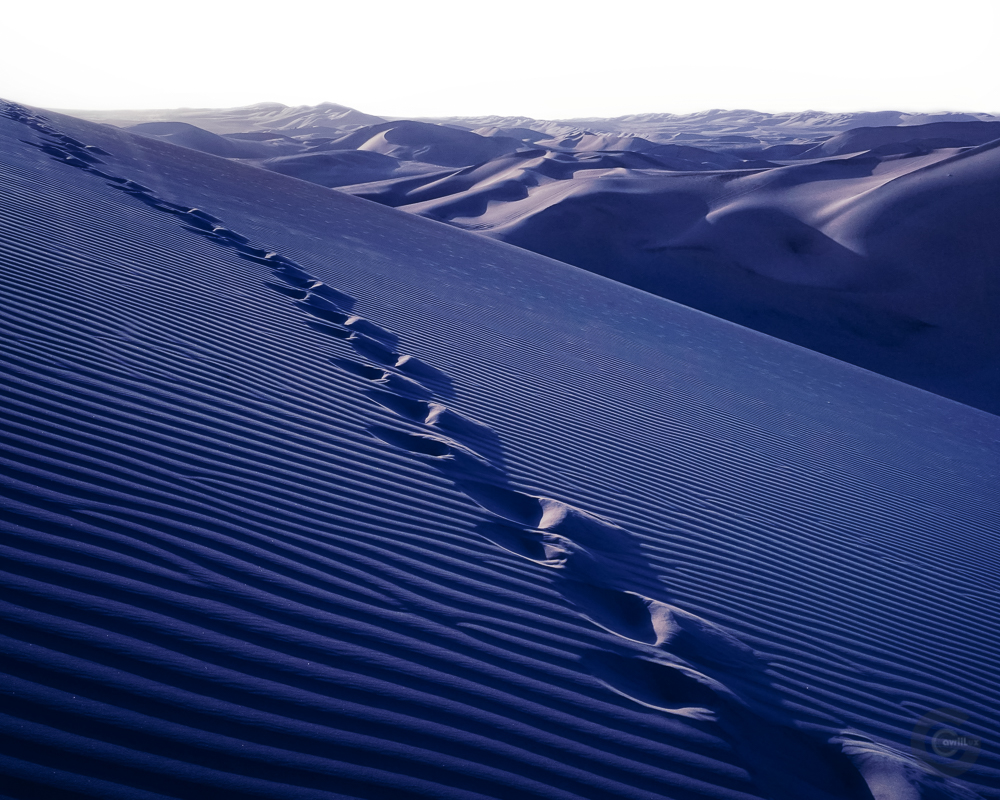 Photo: Sand dunes in Huacachina (Peru)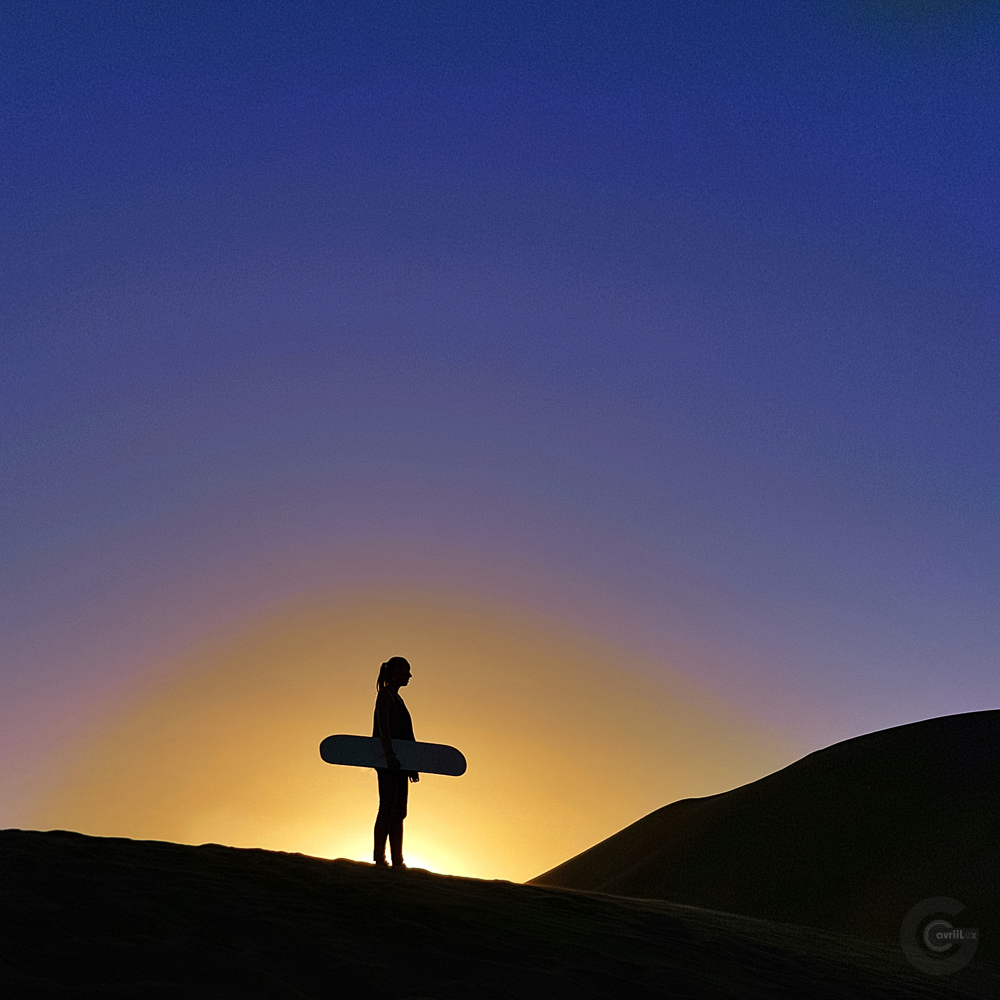 Photo: Sandboarding in Huacachina (Peru)
This translates to my approach when photographing hospitality projects. People will double-tap to like a photo of a cool bar or fancy restaurant on Instagram that is amazingly illuminated, but it needs a bit more for them to feel like they are actually there, or even better, make them want to visit the space themselves.
Aerial photography is still in its infancy, albeit being super popular these day, but the perspectives and sense of scale one can discover are amazing. Balancing huge architectural volumes or natural scenery and shooting when the light is right helps me evaluate potential photoshoots. Photographing this beach at sunrise was ideal, as it was empty and the sun umbrellas made lollipop-shaped shadows.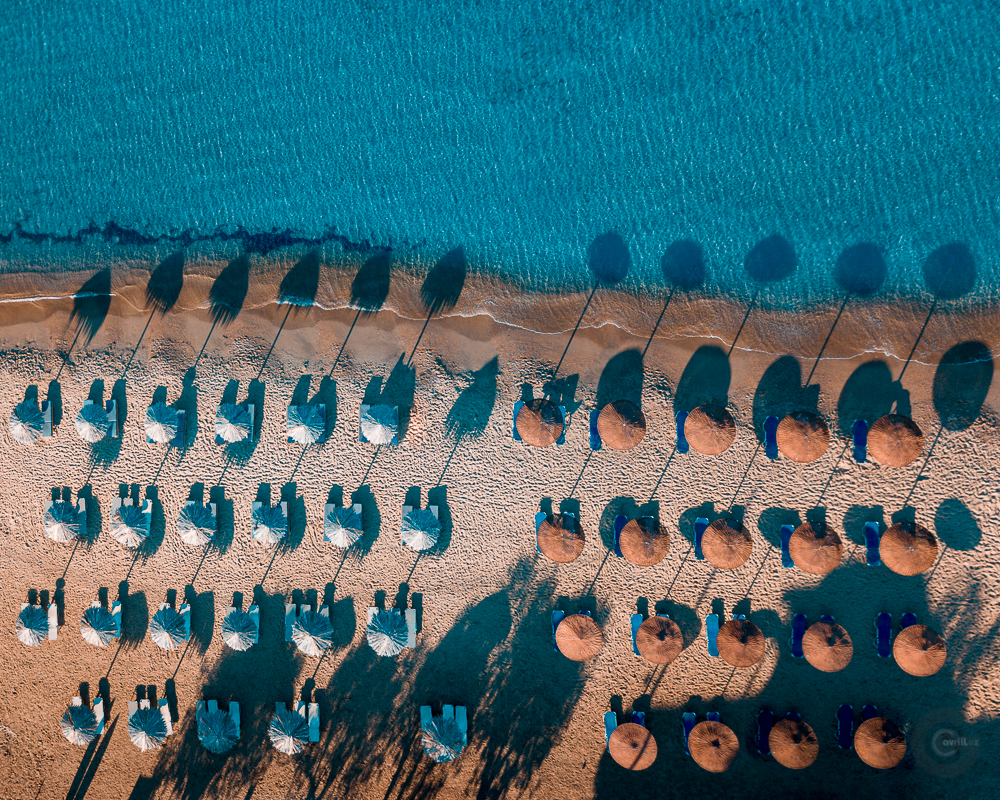 Photo: "Lollipops" Yialos beach in Ios island (Greece)
Portrait photography can be extremely intimate. Getting to know your model makes for much better photographs. The same goes with architecture. If possible, I like visiting a space at different times of the day to see how the space and its surroundings change with natural lighting.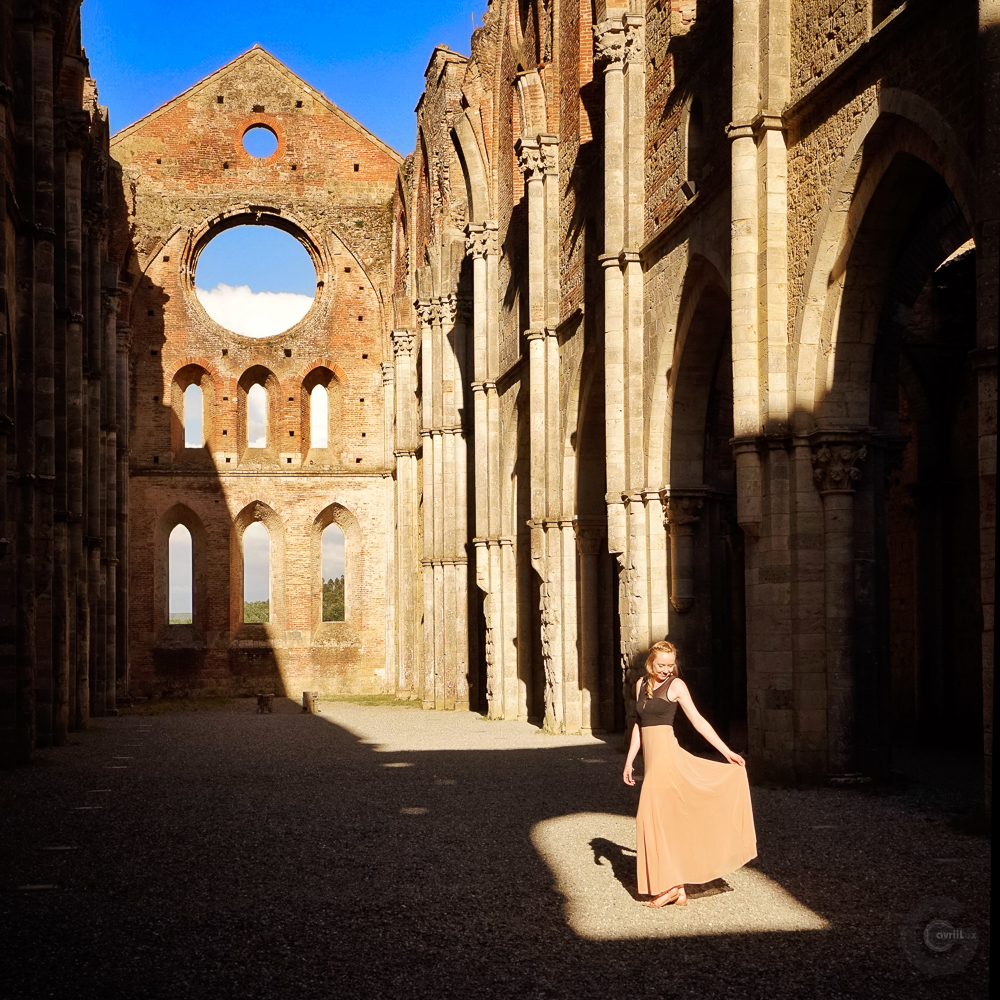 "Sun bathed" – Cappella di San Galgano a Montesiepi (near Siena, Italy)
S: Is there anything else you would like to share?
GP: On October 11, 2018, I will be hosting a workshop in Seattle during the International Association of Lighting Designers' Enlighten Americas conference. This will be a great opportunity for me to share my experience with lighting professionals on how a camera can be a great tool for lighting design. This will also be an amazing way for me to see how the attendees have been using photography to capture their designs and in what ways this has helped them promote their work.
S: Where can people learn more about your work?
GP: I have been redesigning my website and I am hoping to launch the new look in the near future. In the meantime, my recent commercial work can be found here.
I am also active on most social media platforms where people can follow work, including Instagram, Twitter, Facebook, Pinterest and YouTube. My Instagram page is updated daily with photos and videos of a more artistic and abstract nature than just architecture, lighting and interiors.
Reach Out to Gavriil Papadiotis
Email: gavriil@gavriilux.com
Mobile: (United Kingdom) +44 75 6325 0034;
(Greece) +30-69-3838-9786
Website: www.gavriiLux.com
All images ©Gavriil Papadiotis