Beautiful
Masters of Light: Michael Dernaj, Light Fixture Designer
November 2018 - by SORAA
I like this
Michael Dernaj is on a mission to reinvent light fixtures as we know them. Since establishing Artefact Industries with cofounder Kate Steele in 2014, the Melbourne, Australia-based entrepreneur has illuminated the world with his bespoke creations.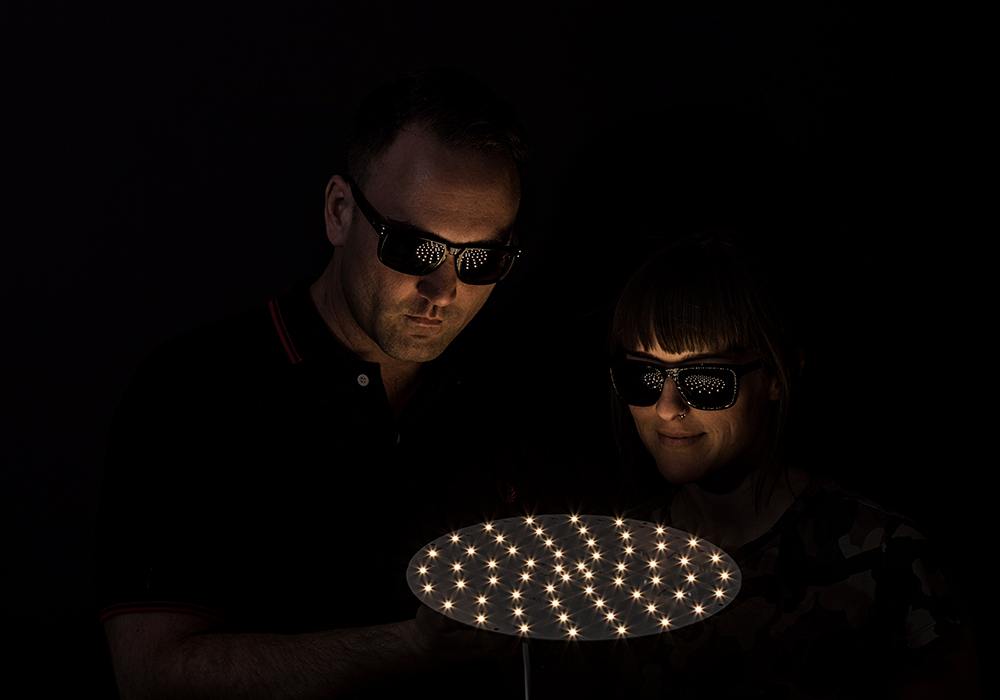 Artefact Industries' premise is simple: to design high-end, high-performing light fixtures interior and lighting designers can easily customize for any space. In other words, Dernaj's fixtures are the finely tailored Savile Row suits of the lighting world.
Perhaps that's why architects, specifiers, lighting designers and other creatives flock to Artefact Industries' social media channels to experience its latest products. Take one look at Artefact Industries' Instagram profile, for example, and you will instantly realize the firm's enchanting aesthetic.
We had the opportunity to speak with Dernaj to learn more about Artefact Industries and its intricate light fixture design process. He also introduced us to the magic behind photographing his Instagram-worthy light fixtures with expert lighting techniques. Read on to discover how Dernaj and his team craft fixtures delighting everyone—and everything—they illuminate.
The Art of Designing Light Fixtures
"Light is the most ephemeral part of architecture. Learning how to command its technology and ability for creativity generates the most exciting project outcomes." —Michael Dernaj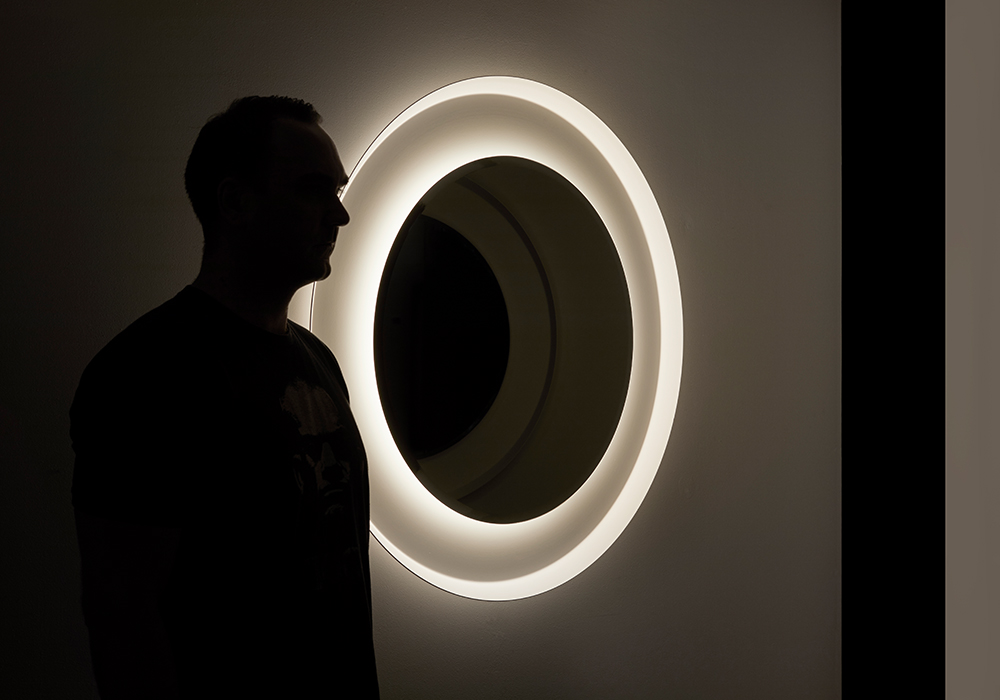 For Dernaj, a light fixture should be both functional and beautiful. Custom and expertly designed fixtures complement ambiences in any environment, all while inspiring the people within them.
"Our team has a desire to connect with people's emotions by carefully layering finish, pattern, color, and form with our own flavor and identity," Dernaj said. "We play to the capabilities and strengths of the fabricators and designers we choose to collaborate with."
Before designing light fixtures for clients, Dernaj and his team examine supplied sketches, drawings, renderings, architectural plans and images. These materials often provide them with several ideas to create custom light fixtures articulating a client's vision.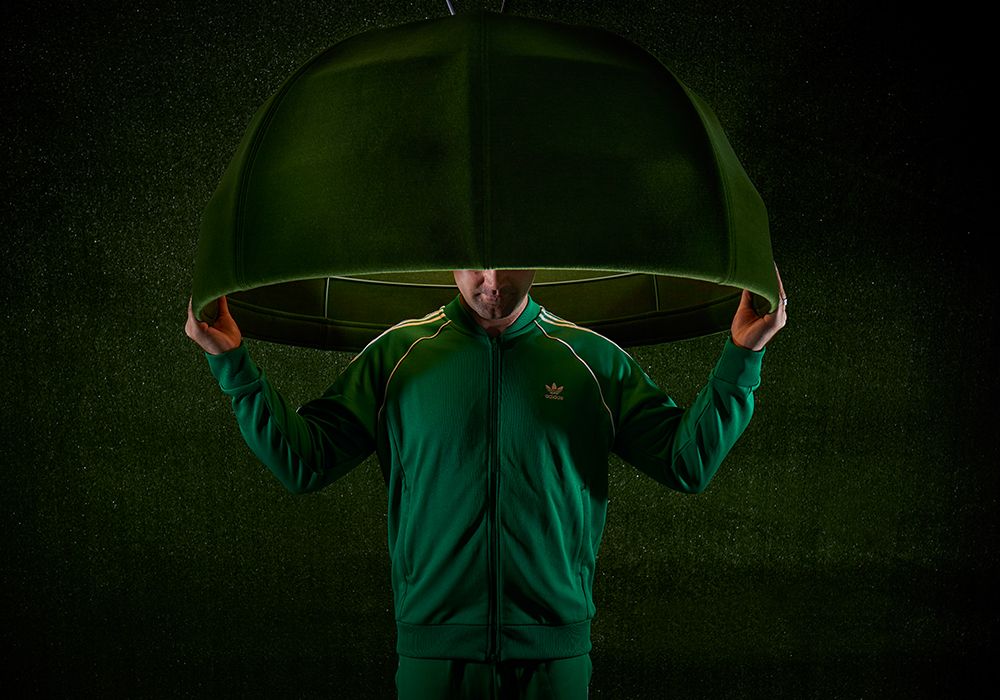 "Impeccable attention to finish and form with optimal integration of a controllable, premium light source is key to our success," Dernaj said. "A memorable experience will occur when these notions are perfectly combined."
It takes more than looks alone to fashion a superior light fixture, however. The firm collaborates closely with local manufacturers and designers across Australia, providing Dernaj more control over the design process.
"Our fixtures possess real performance-based technology and control whilst retaining a beautiful, decorative appearance," Dernaj said. "We are a very flexible design platform that produces full bespoke lighting fixtures. Moreover, clients can customize our Core Range line of products for high-level project integration."
Flexibility is King
Dernaj and his team design bespoke light fixtures for a number of applications, including corporate, education, hospitality, entertainment and retail environments. A strong focus on flexibility helps Artefact Industries craft one-of-a-kind fixtures that enhance the use of light in these settings, unlike conventional, mass-produced light fixtures.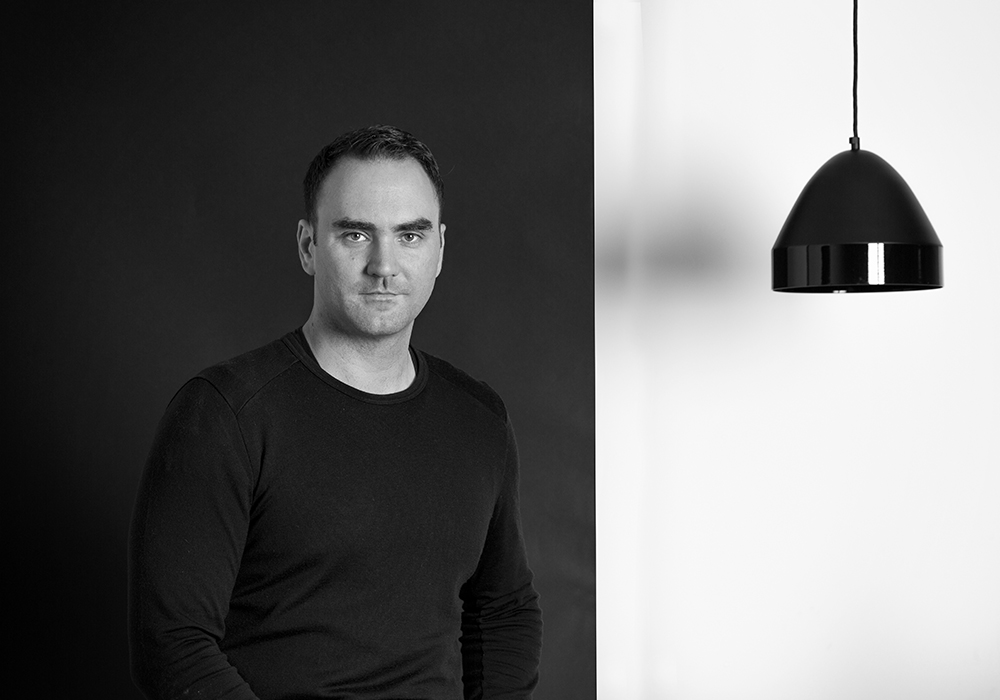 "When we are engaged for bespoke lighting projects, we always gain a deep understanding of our customers' design direction," Dernaj said. "As a result, fixtures become very specific to the application. Our Core Range products, for example, are always designed with a high degree of flexibility in terms of finish, form and luminaire options. Our intention is to make them adaptable for a broad range of applications and more easily integrated into a space."
"Flexibility is a key element in our product design," Dernaj continued. "We want our fixtures to excel in function, so integrating light engines with premium optics also takes our fixtures to a whole new playing field."
Photographing Light Fixtures with Full Spectrum LEDs
Photographs of Artefact Industries' products resemble designer advertisements found in high-end fashion magazines. The modelesque light fixtures take on personalities of their own in every shot—from bright and cheery globe pendants to serious and sophisticated track lights. Illuminating products with full spectrum LEDs, such as SORAA lamps, adds more drama and panache to these Instagram-worthy light fixtures.
The firm collaborates with photographer Nicole Reed to convey each light fixture's unique qualities. During photoshoots, Dernaj works closely with Reed to capture a visual hierarchy of images, including hero, detail, scale and contrast shots.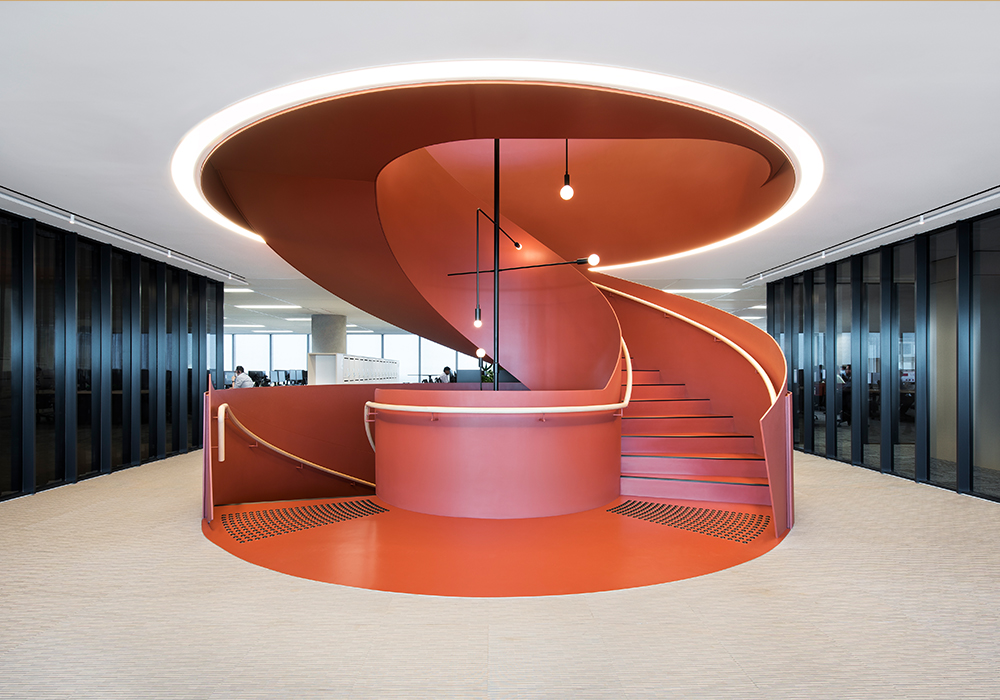 "Our intention is to develop a personality for the products through props and the integration of models," Dernaj said. "We always attempt to convey a level of understanding of how the lights can operate in a space whilst making it a memorable experience for the viewer."
"Also, our aim is always to produce the most beautiful product shots possible," Dernaj continued. "Our customers understand the benefits of illuminating their environments with full spectrum lighting. SORAA lamps allow us to perfectly render our photography sets clearly, demonstrating how the selection of premium light products can enhance the quality of interior spaces."
Purveyors of Light
"We are very honored to work with some of the greatest technical minds in the business." —Michael Dernaj
Similar to his approach to designing light fixtures and photographing them, Dernaj collaborates closely with SORAA to manifest his visionary creations.
"SORAA comes from an amazing pedigree; namely, the famous electrical engineer, inventor and SORAA cofounder, Shuji Nakamura," Dernaj said. "Full spectrum light free from distortion, world-leading optics and a variety of form factors make SORAA an easy choice for us. SORAA LEDs allow us to be creative with light. The level of light, user interface and controllability is very rare and unique in the lighting industry."
In addition to designing light fixtures that function for spaces, Dernaj notes the importance of creating fixtures serving human needs as well.
"SORAA is driven to push the boundaries of blue-free lighting with a human-centric focus," Dernaj said. "The benefits of a blue-free LED has the potential for amazing health benefits both in residential and commercial environments. We look forward to leveraging these leaps in lighting and integrate them into our new product ranges ensuring our customers have healthy, efficient light."
The Spark That Started It All
Dernaj's entrepreneurial spirit and thirst for creativity inspired him to launch Artefact Industries in 2014.
"I needed a creative platform to express my own ideas," Dernaj said. "I had a strong interest in combining performance-based lighting elements with an imaginative aesthetic. I had strong encouragement and support from key industry friends to take the plunge and create Artefact Industries and start my own entrepreneurial journey."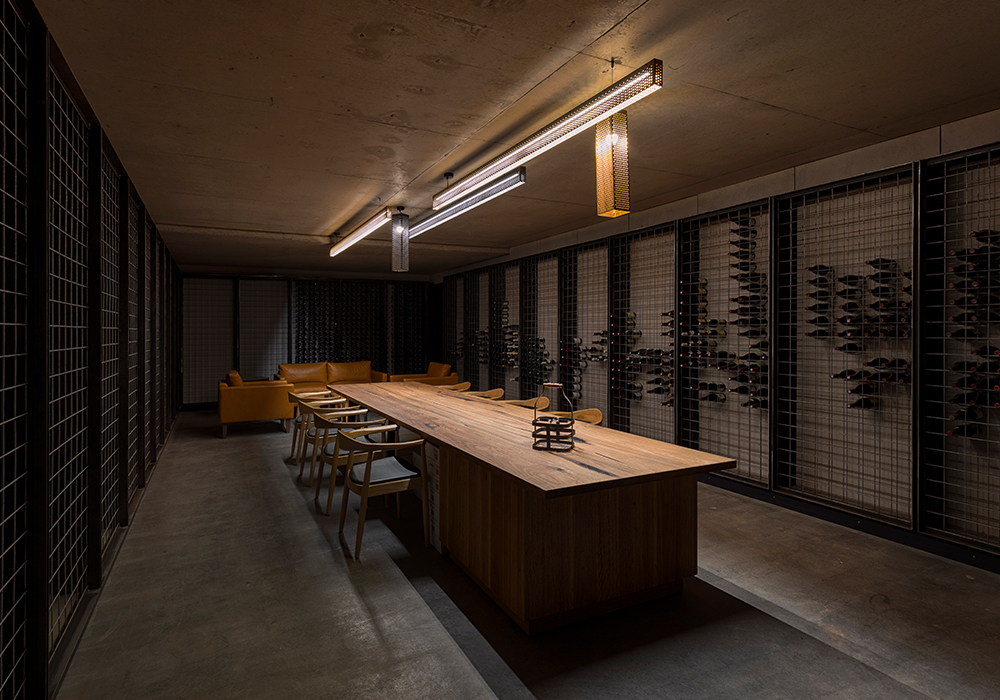 "There was also an opportunity to join forces with a very talented industrial designer and cofounder of Artefact Industries, Kate Steele," Dernaj continued. "We have very different personalities, but a real aesthetic synergy when it comes to design."
Early in Dernaj's career, several moments cemented his interest in light and design. A pivotal experience Dernaj recalls dates back to 2000, when he moved to England to study interior design at Brighton University. While in London, he also worked for Ian Schrager's St Martins Lane hotel, which boasted minimal spaces employing unique light applications to create dramatic effects.
"One design element I often recall from the hotel were the interactive 'Mood Lights' behind the beds," Dernaj said. "The guest was able to dial in different colors and change the entire space with light. This effect also translated through the glazing coloring the external facade."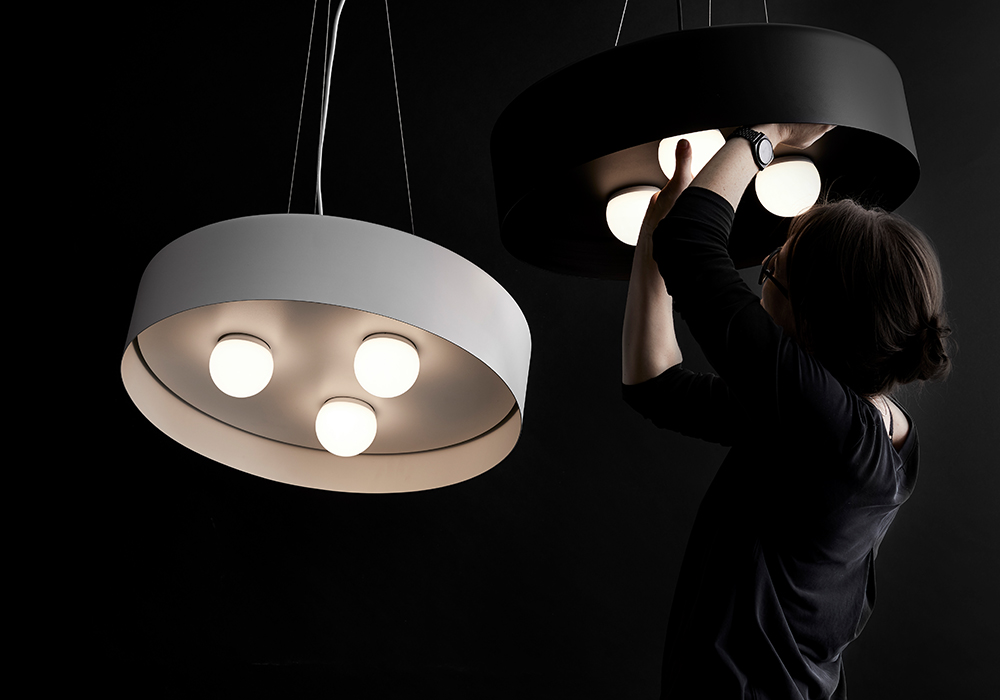 As Dernaj reflected on his early fascination with light and design, he offered advice to designers interested in pursuing a similar path.
"Take action now and execute your ideas," Dernaj said. "Align and collaborate with the best in the business. In failure comes the greatest experience and inspiration. Keep pushing."
We can only imagine how far Dernaj will push the lighting design industry, though one thing is certain: his journey will be nothing short of extraordinary.