Beautiful
Masters of Light: Photographer Ryan Hunter
October 2018 - by SORAA
I like this
Like an artist's paintbrush, light adds depth to photographs while uncovering a subject's most hidden qualities. When carefully and masterfully employed, light adds complexity and drama to a photograph, prompting viewers to see the unseen.
Ryan Hunter works with light to capture his subjects as genuinely as possible. The Los Angeles-based photographer specializes in portraiture, documentary, live and advertising photography, and constantly adjusts his techniques and lighting to photograph subjects and moments as carefully as possible.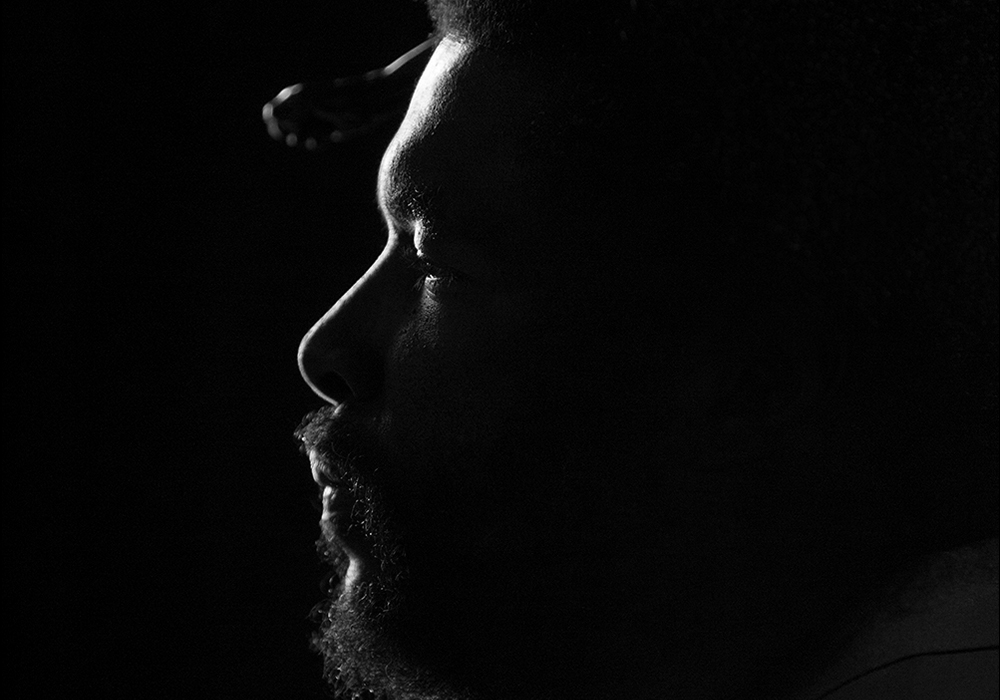 For over two decades, Hunter has photographed more than 375 artists and bands, including Eric Clapton, Metallica, Linkin Park, Deadmau5 and Slash. His award-winning work has appeared in a number of publications, such as Rolling Stone, Billboard, USA Today and People.
As a fellow devotee to light and all of its complexities, we are thrilled to name Hunter a SORAA 'Master of Light.' We spoke with Hunter to understand how he interacts with light to not only render his subjects' external features, but innermost thoughts and emotions as well.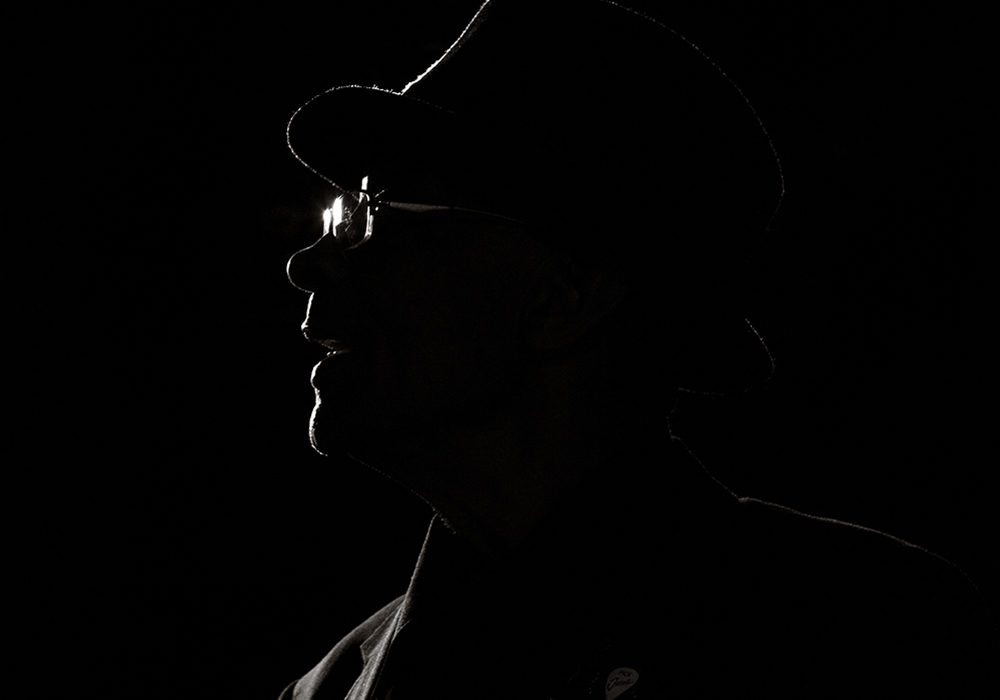 Understanding Light to Capture the Perfect Portrait
Hunter recognized light's multifaceted qualities early in his career. Whether taking black-and-white or color portraits, he adjusts light to highlight the specific qualities that make his subjects unique.
"Using lighting as a tool for my entire career, I have learned what lighting works with certain features," Hunter said. "Hard light, soft light and angles all have their place with different subjects. Knowing and making that perfect combination is what brings life to my portraits. For me, lighting is the first thought when I create an image. I want the complexities of the lighting to be so subtle and so natural it is almost like a painting."
"As a photographer, I feel that lighting is one of the most powerful tools that I have to create an image that will make it stand out and create a feeling with the viewer," Hunter continued. "With lighting, you can create a scene, build a mood and make a connection. Lighting lets you create a space and highlight and guide the viewer's eye to where you want them to focus. Every photograph is a thoughtful design of light and shadows, shapes and forms, attitude and control. Painting with light is key to creating a lasting image."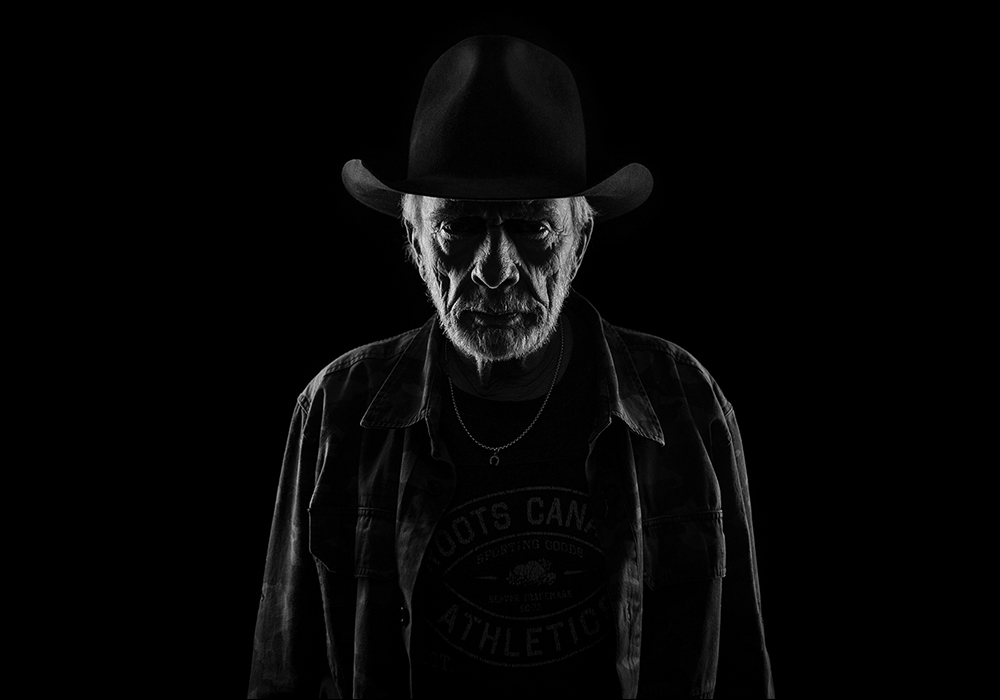 He attributes his early understanding of light to the Zone System photographic technique, which he learned from a friend trained by renowned photographer Ansel Adams. When using the Zone System, photographers can more accurately account for light, shadows and zones to advise the expansion or tightening of light to achieve desired visual results.
"Learning to see the differences in light and how you can control it paved the way for my career," Hunter said. "Spending the next 20 years refining and trying different lighting sources, modifiers and ways to control light has let me continue to 'see the light.' When I work with an artist, light design is the first thing that I think about when creating the look of the photograph. It tells a mood and feeling, and it draws focus and leads you on a visual journey through the image."
In addition to grasping light's power with the Zone System, Hunter learned to manipulate color temperatures to dramatize his color photographs.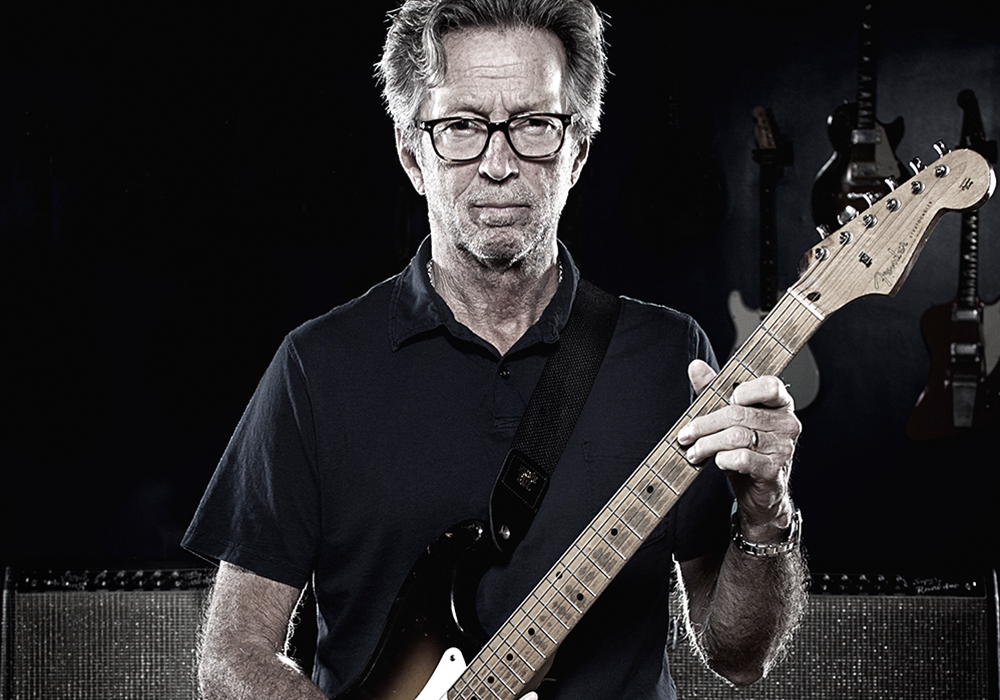 "I love to mix lighting color temperatures when I am creating color images," Hunter said. "Using them to highlight vivid parts and create different layers to the image is a big thing for me. The depth and complexity of using mixed color lighting can create a surreal world that seems so close to reality with just a hint of mystery. I like to use little hints of light to keep the eye wandering throughout the image, but still always focused on the main subject."
Planning ahead can only go so far for a photographer, however—especially with a force as mercurial as natural light. Always at the ready to capture the perfect moment at the perfect time, Hunter has also learned to follow the light as soon as it strikes.
"Being able to create an image on the fly with whatever you have at hand, whether it is lighting or location, is the true test," Hunter said. "I have done photoshoots in alleys because the lighting bouncing off of a car windshield was great for shooting, and even in a bathroom with the artist sitting on top of a toilet because light coming in from the window was perfect. It all goes back to creating the perfect image with the perfect lighting."
Photographing Iconic Artists and Musicians
It's no surprise that music is another muse of Hunter's, inspiring not only the subjects he captures, but helping him understand their deepest sentiments as well.
"I constantly have music playing day and night," Hunter said. "I have been shooting bands since I was in high school when some of my friends got signed to a record label. Starting in the music scene at such a young age, I met a lot of people that helped me along the way in this industry. Spending my days with people who create music is one of the coolest things I can think of. They put their blood, sweat and tears into music and I am honored to be able to work with them to help create another piece of art that expresses who they are to the world."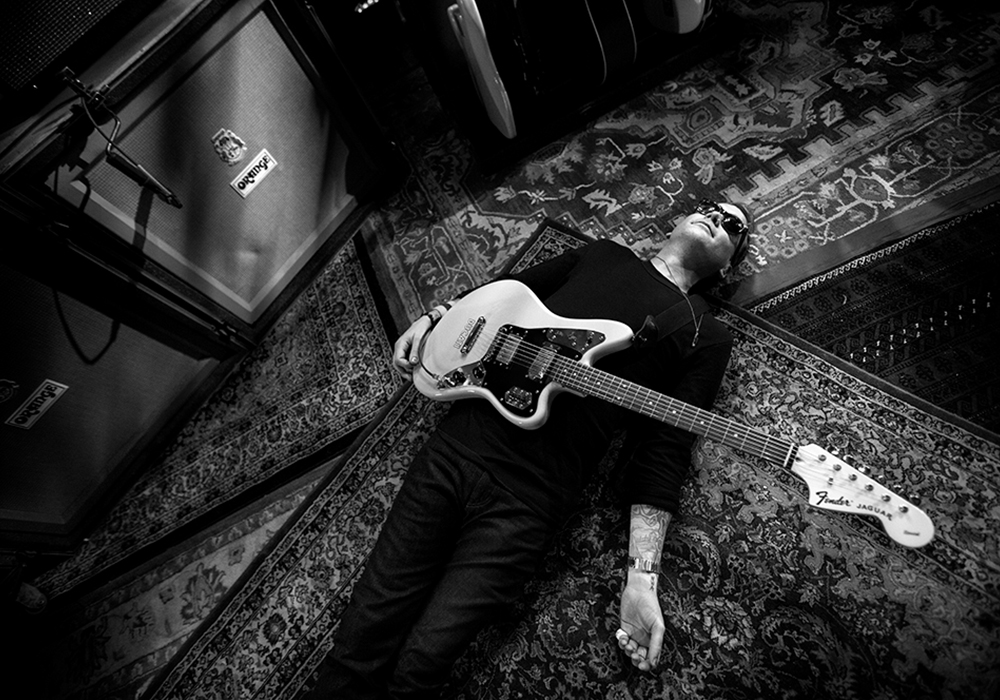 Hunter has photographed hundreds of artists and bands since his high school days. Before taking portraits, he learns as much as possible about each artist to advise lighting schemes that genuinely convey their personalities and storied pasts.
"Working with so many bands and artists, I found that you really need to take the time to create a cohesive look and feel when creating a photograph," Hunter said. "Each person has a different style and attitude, and that needs to come across when I design the photograph. Taking the time to learn about the artist and seeing or listening to their work help build a mood in my lighting and design."
One such artist is Merle Haggard, who Hunter recently photographed. His portrait of the American country singer, songwriter, guitarist and fiddler prompts a sudden reaction from viewers with the help of light.
"I think Haggard has a look, an intensity and a road-worn, story-filled depth that I don't think people realize in other images of him," Hunter said. "The use of focused light and hard negative space force the viewer to look into his eyes, and even though they are hidden in a slight shadow, they still have a gleam of reflective light and life. The soft light and hard shadows tell a story, and people are drawn to that."
Introducing Photographers to the Power of Light
Hunter says that his approach to photography is to "capture a moment in time that is full of life, attitude, passion and depth." By understanding light's complexities, he creates portraits that remain in a viewer's mind long after their encounter.
"Lighting is one of the most important—if not the most important—part of photography," Hunter said. "It is the one thing that can create an image that stays with you forever, from the most subtle beam of light to the softest fill of window light. Once a photographer realizes the power of lighting and can 'see the light,' as they say, their work will reach the next level."
How can photographers better acquaint themselves with light?
"Shoot everything," Hunter said. "Try things that you find hard. Play with lighting. Don't follow others when creating a look and feel to your work. Make it your own, and take any opportunity you can to practice your craft and your art."