Beautiful
SORAA Beautifies L'Oréal In Jakarta
September 2017 - by SORAA
I like this
Press Release - London, U.K. – September 1, 2017 – SORAA, the world leader in high-quality LED lighting and illuminator of many the world's most famous historical buildings, museums, hotels, and luxury retailers, announced it's working with beauty giant, L'Oréal, known globally for makeup and cosmetics to haircare and perfume.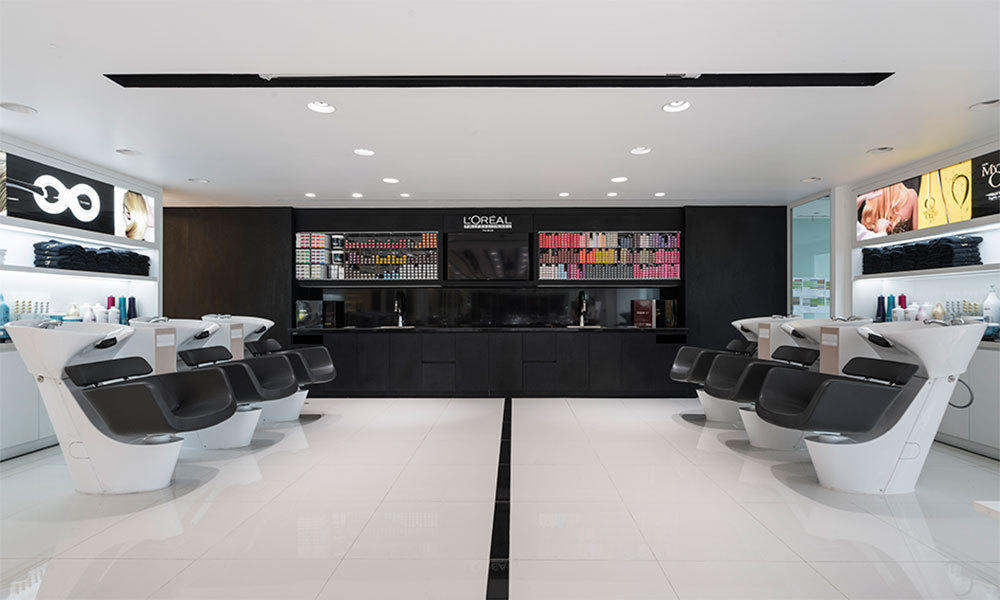 SORAA lamps have been installed at the L'Oréal Academy in Jakarta, Indonesia where they train beauty professionals to be trend-setters in the industry, inspiring hairdressers with innovation and an understanding of local expectations and aspirations. Because of this, it is essential for the academy's classrooms to have a color quality that ensures the company's professional hair colors are rendered accurately.
To help give the L'Oréal Academy the beauty makeover they were looking for, interior designer Jenny Kartika Harto from Iconic Interior Design directed the Academy to lighting designer Lenny Pariyanto of LITO Special Lighting Consultants. To light the classrooms, Pariyanto selected SORAA to illuminate the space.
"In an environment where lighting is critical, requiring high color rendering, SORAA was the perfect fit," said Lenny Pariyanto. "SORAA lamps enable L'Oréal hairdressers to confidently select the truest color for their customers".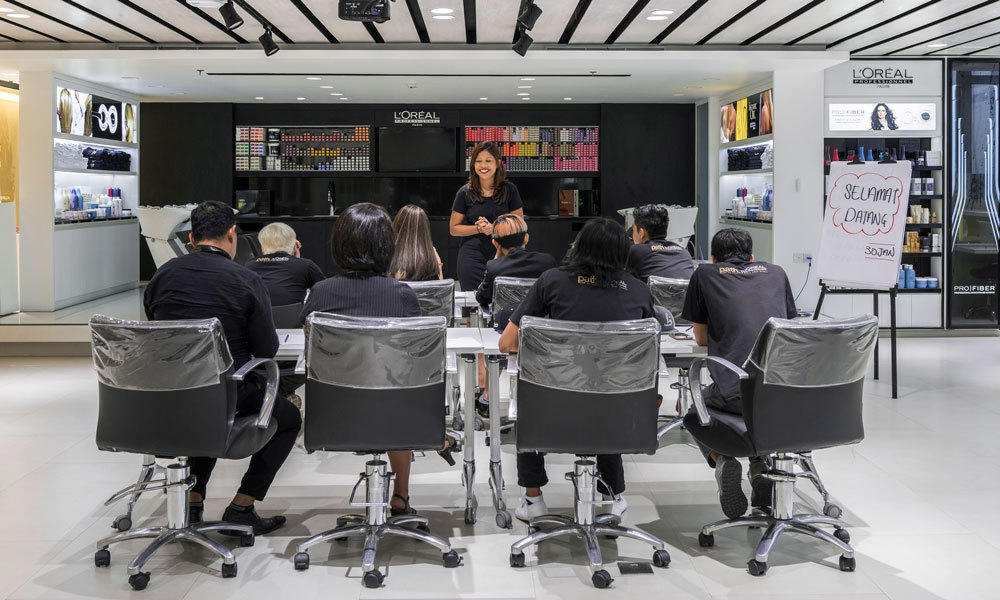 "The L'Oréal brand is known worldwide, and as such, academy students and customers expect world-leading training and experience in our classrooms and salons. SORAA's lighting has helped us create an atmosphere that our students have come to appreciate and rely on in our new modern facility," said Queentia Tampubolon, Brand General Manager L'Oréal Professionnel Indonesia. "Not only does the lighting draw the customers and students to L'Oréal's vibrant products, it also creates the perfect atmosphere for students to be inspired."
The stylists' hair products and the customers' hair, are now beautifully and accurately rendered by SORAA VIVID Color™ technology which utilises all colors of the visible spectrum achieving a color rendering index (CRI) of 95 and deep red (R9) rendering of 95. SORAA lamps also feature SORAA Natural White™ technology yielding infinite shades of white revealing warm rich tones and cool bright whites with accuracy.
For more information on SORAA's LED lamps, please visit: www.soraa.com.
Photo credit: Sefval Mogalana
About SORAAPioneering lamps built from pure gallium nitride substrates (GaN on GaN™); SORAA has made lighting, simply perfect. SORAA's full spectrum lamps have superior color rendering and beam characteristics compared to lamps using LEDs created from non-native substrates. Founded in 2008, SORAA is based in Fremont California, where it manufactures its LEDs.
Please visit us at www.soraa.com and follow us on Twitter, Facebook, Instagram, and LinkedIn.
SORAA Media Contact: Andy Beck
Makovsky
abeck@makovsky.com
001-202-587-5634
Dawn Andersen
SORAA Inc.
dandersen@soraa.com
510-456-2262